Peaches Geldof seems to have put her wild child days behind her once and for all after getting married to musician Tom Cohen.
Her days of late-night parties and her short-lived first marriage to Max Drummey seem to be behind her as she married her beau at St Mary Magdalene and St Lawrence church in Davington, Kent.
The choice of venue is a poignant one, as it was where her dad Bob Geldof married her mum Paula Yates, and where Paula's funeral was held. Peaches and her husband Tom Cohen
Ahead of her big day Peaches was in a playful mood, posting on Twitter: "Very soon my engagement ring will have a wedding band under it! So excited - my last few days of not being a wife!"
Since the couple agreed on a magazine deal there are no reports of what Peaches decided to wear or if rumours their Golden Retriever was to act as ring bearer turned out to be true.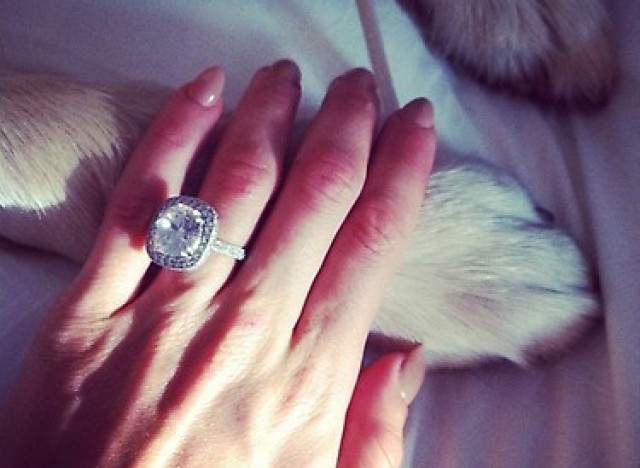 She tweeted a picture of her and her dog with the post 'I now pronounce you dog and wife!'
The guest list is also still under wraps, although Jools Holland is known to have attended after he headed into the church via the front entrance, avoiding the covered walkway which the guests were supposed to use.
After the ceremony, the guests headed to Peaches' childhood home in Davington Priory, where her dad still lives, for the reception.
There is still no news on whether her dad has got used to his grandson's unusual name yet though.
Bob has apparently said the tot's name, Astala Dylan Willow, is "rubbish", which seems a bit much from a man who named his children Peaches Honeyblossom, Little Pixie and Fifi Trixibelle.