Lady Gaga seems to be hinting rather a lot lately that she wants Taylor Kinney to pop the question.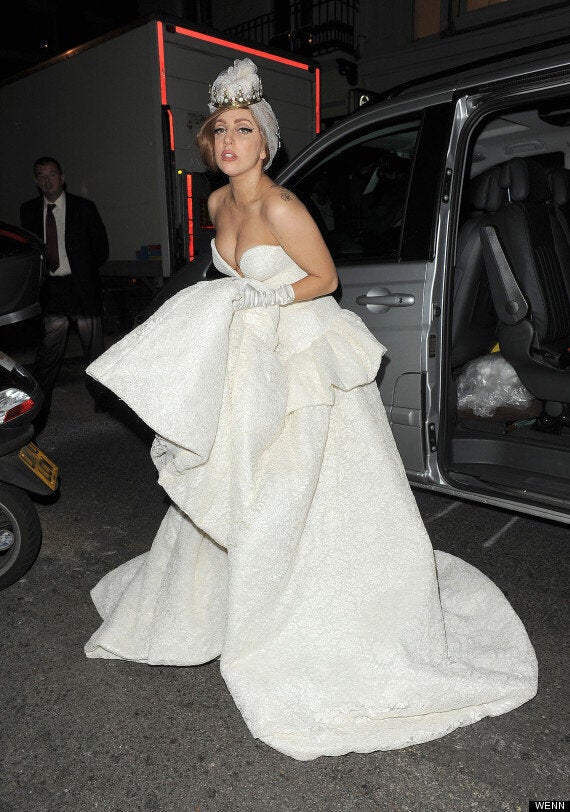 But as she stepped out of the car, she looked to be recreating THAT scene from Bridesmaids. Let's hope she hadn't had some dodgy grey lamb from the catering van...
The singer had played to packed crowds at Twickenham Stadium on Saturday and Sunday nights, and rewarded herself by heading off to the capital's Arts Club for a tipple, or twelve by the look of it.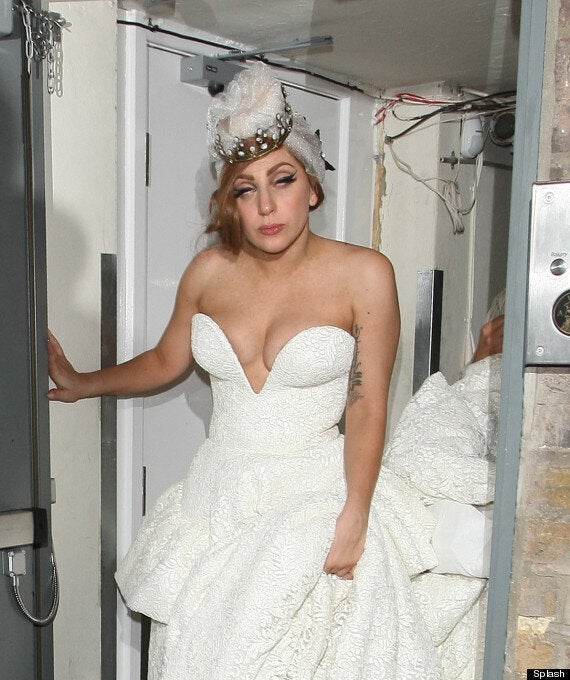 She was seen leaving the club looking rather, errrm, refreshed in the wee hours of this morning, where she put on quite the show for the paparazzi as she left.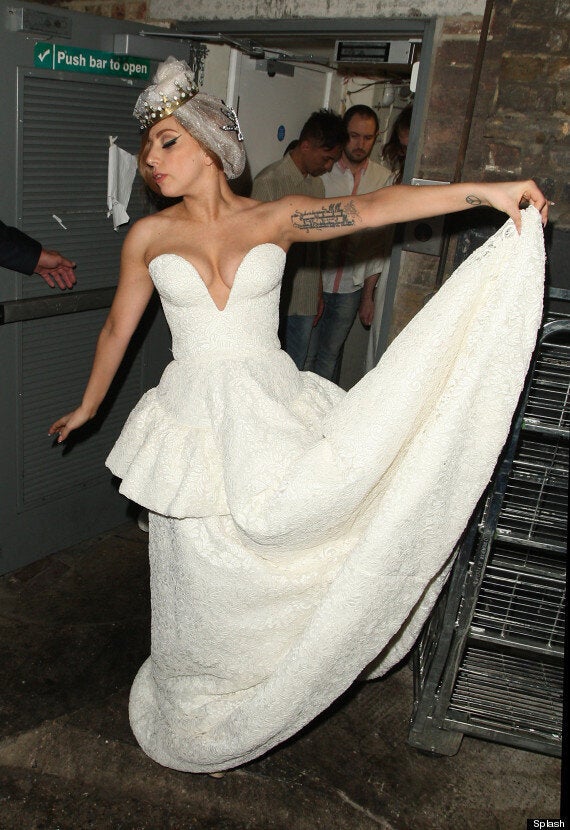 Gaga had been partying with Rihanna and Jay-Z, who had just stepped off stage at the Paralympics Closing Ceremony.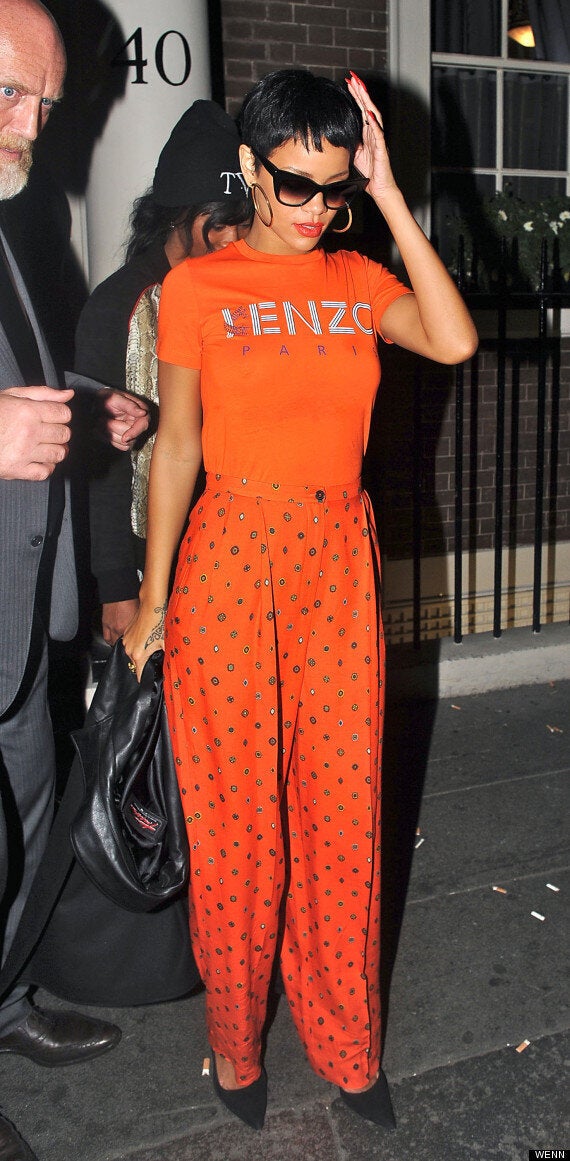 Gaga's wedding dress did make a welcome change from all the fur she has been wearing recently.
She has now faced fresh criticism from animal rights group PETA who previously spoke out about a fur coat she wore last month.
A rep for the organisation said: "The outfit really speaks for itself. PETA is considering passing the hat so that someone can buy her a heart."
> IN PICS: LADY GAGA'S BORN THIS WAY BALL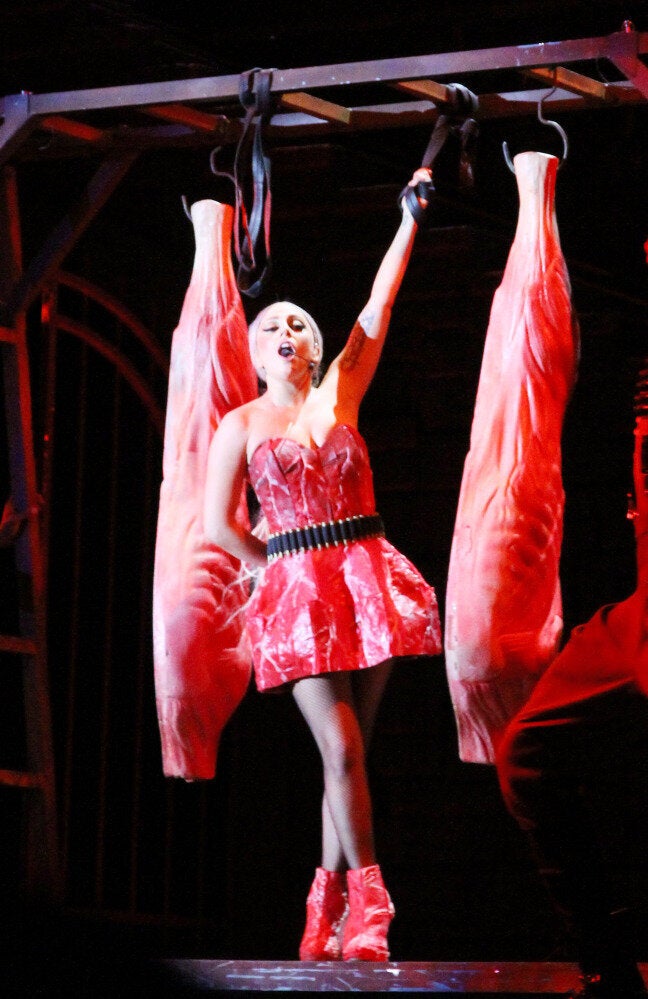 Lady Gaga's Born This Way Ball Tour