Rihanna will soon be running out of spare flesh - she's got yet another tattoo.
This time, the We Found Love hitmaker has inked a tribute to her nan Clara 'Grangran Dolly' Braithwaite, who lost her battle with cancer in June.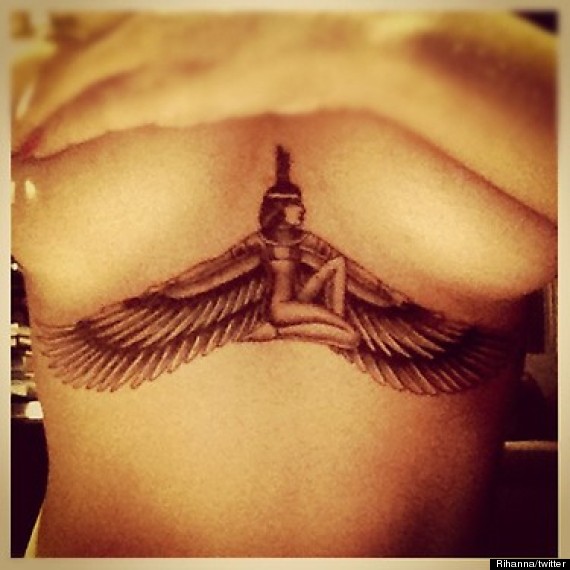 The design, which spans the width of Rihanna's torso below her breasts, featues the Egyptian goddess Isis spreading her wings and kneeling.
The singer took to Twitter.com to post a photo of the shot - with her arms to cover up her bare cleavage - along with the caption, "Goddess Isis - Complete Woman - Model for future generations - GRANGRANDOLLY - always in and on my heart... 1 love." Rihanna performs during the Closing Ceremony for the London Paralympic Games 2012 at the Olympic Stadium
Rihanna, who has at least 15 other tattoos, got her new body art during a night out in Soho over the weekend before playing the Paralympics closing ceremony on Sunday.
She was pictured leaving the Paralympic Games Afterparty held at the Arts Club in London celebrating her performance with Coldplay at the ceremony.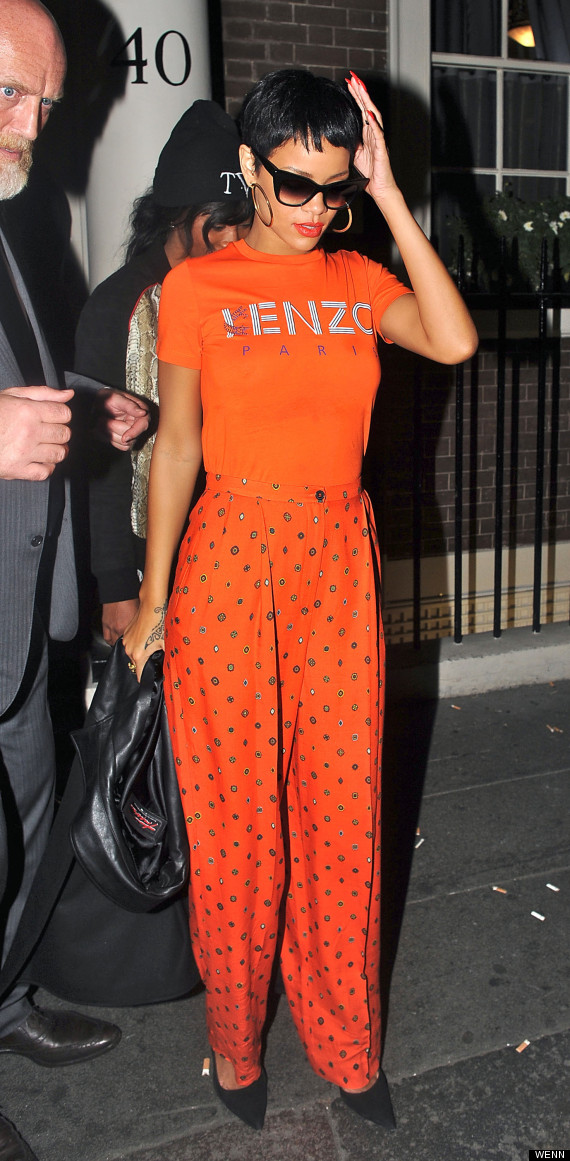 Rihanna leaving the Arts Club on the early hours of Monday morning.
The singer also picked out a surprise design for her BFF and assistant Melissa Forde, blindfolding her as the words 'Capturing Moments' were carved on the side of her left hand.
Melissa tweeted a picture of her new tatt on Twitter, writing, "Only rihanna cud (could) blindfold me n (and) make me get a tatt n not see it till it's done. Trust like no other."
> IN PICS: THE PARLYMPICS CLOSING CEREMONY