A British teenager has proved that it's not strictly necessarily have to have a multi-million pound satellite to produce stunning pictures of Earth from space – a second-hand £30 camera can be equally impressive.
Nineteen-year-old Adam Cudworth from Ombersley, Worcestershire, bought a small camera from eBay and sent it, with a helium balloon, 20 miles up into the stratosphere, where it captured frankly astonishing images of the Earth.
The mission got underway last Thursday, with Adam tracking the camera – a Canon A570 - using a GPS beacon.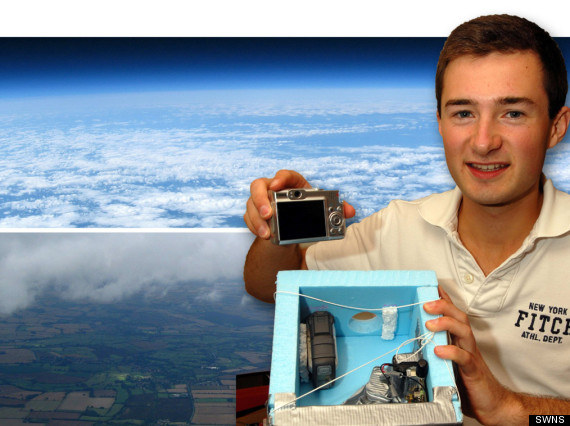 Adam proved that amazing pictures of our planet needn't cost the Earth
The box was fitted with sensors that recorded speed, G-force and altitude.
And his budget for the entire project? Just £200.
The camera, which was packed inside a protective box, took two and a half hours to reach its maximum height of 110,210 feet (20.8 miles) where the balloon burst, sending the package hurtling back to Earth.
Snap happy: The camera reached a height of over 20 miles
The teenager, who's studying engineering at the University of Nottingham, told The Daily Telegraph: "It's just a bit of hobby really, I just wanted to set myself a challenge - but I'm amazed at the results.
"I saw a guy who did a similar thing a couple of years back and I just wanted to recreate them - but better.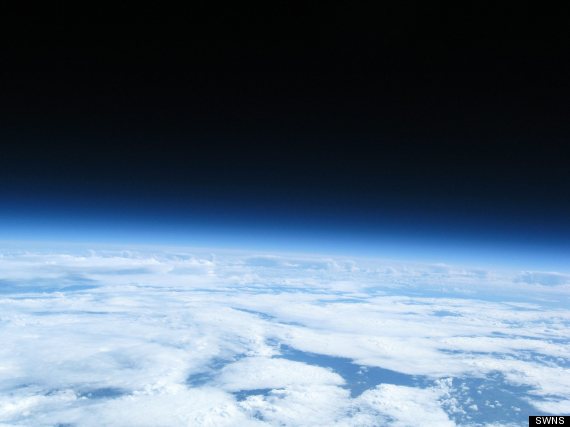 Incredible: The pictures look they've been taken by a Nasa satellite
"I have no background in astrophysics or anything like that, I'm just an engineering student.
"People think it's something that costs millions of pounds, but I've proved you can do it on just a £200 budget."