When Dannii Minogue was reported to be returning to The X Factor earlier this year, we got very excited indeed.
Then, when the deal fell through, we thought the younger Minogue sister may never grace our screens again.
However, as she made her UK return earlier today on Lorraine, Dannii revealed her desire to become a permanent fixture on our tellies once again.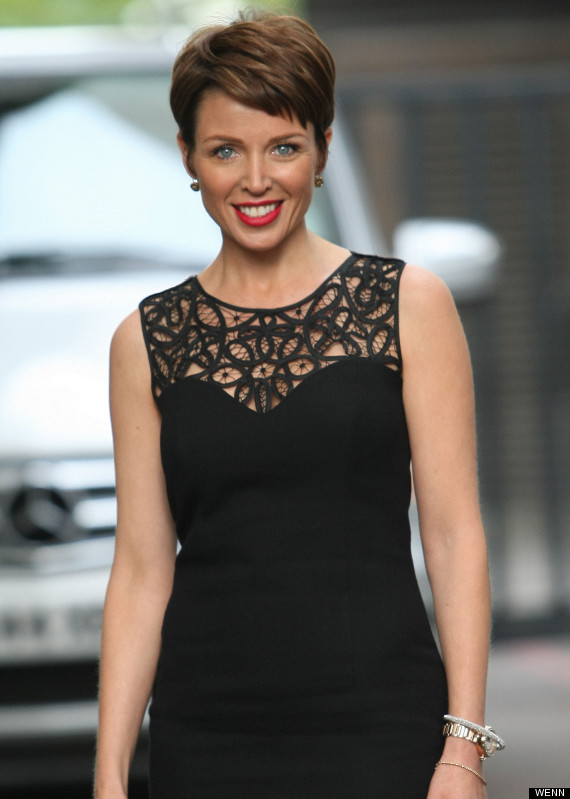 Dannii seen outside the ITV studios after appearing on Lorraine earlier today
She told host Lorraine Kelly: "I would love to be back on TV again, the support that I've had has been incredible. It was such a big ride for me being invited onto a Saturday night show and I feel like a lot of people lived that with me and I'd love to come back and do something new."
She continued: "I think the landscape of TV has changed incredibly in the last twelve months so it is thinking about what's going to happen next. I want to do something that's really good and that I'm passionate about. It's been nice and I've kept in contact with my X Factor contestants that I've mentored and it was a big part of my life."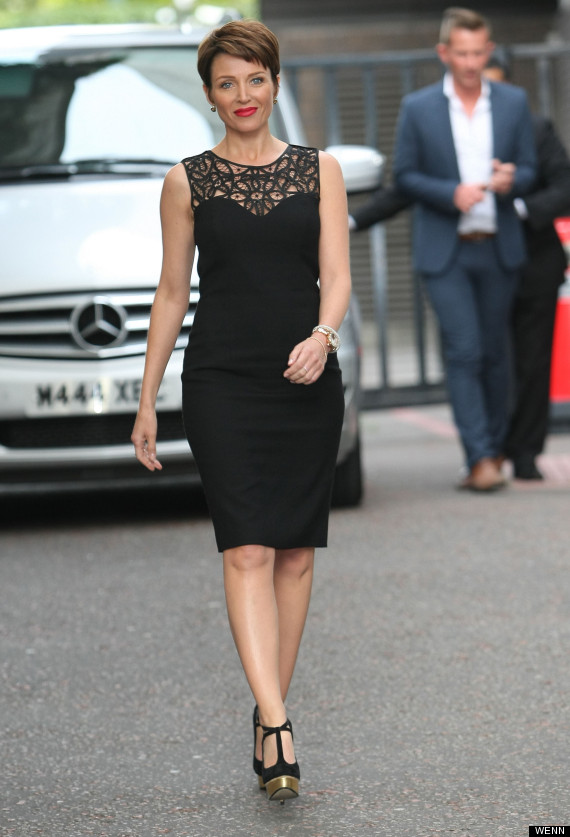 Dannii was wearing one of her own Project D London dresses from her Autumn/Winter collection for her TV visit
Reports today have suggested that Dannii - who is in town to promote her fashion range - is currently in conversation with both ITV and the BBC about new projects.
A source told The Sun: "Dannii is back over here for her Project D fashion range and also to meet TV executives.
"As well as meeting ITV she has lined up appointments with the BBC. It would be a real coup if the BBC managed to snap her up."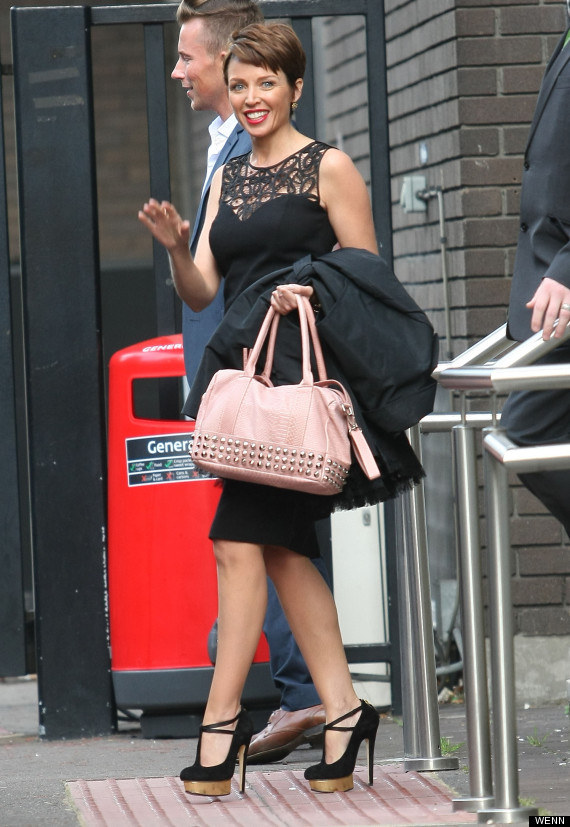 Dannii was also sporting a pink Tabitha handbag from her best friend's collection
Earlier this year it emerged that Dannii had had an affair with her former X Factor boss Simon Cowell when the revelations were printed in a book about the music mogul.
At the weekend, details of a new chapter of the book were unveiled, which revealed Simon was desperate to get Dannii back on to The X Factor... for her boobs.
Simon apparently told ITV boss Peter Fincham, "Bring her back to X Factor… everyone will be looking at her t*ts."
Funnily enough, Dannii didn't speak about that when she appeared on Lorraine this morning...
ENTER OUR COMPETITION TO WIN A CAMERA