Former America's Next Top Model Jael Strauss shocked audiences after the full extent of her crystal meth addiction was revealed on a US chat show.
Speaking to Dr Phil, the 28-year-old -- who appeared on the show five years ago -- revealed that she is now homeless and has been battling her methamphetamine addiction for six years.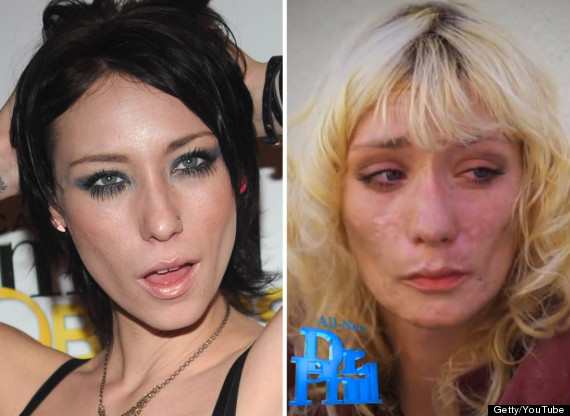 The change is shocking
In the video Jael refuses to go and sit to talk to Dr Phil on stage, leaving the studio and forcing the cameras to follow her outside.
Dr. Phil said to Jael: "You said you came he because 'they made you'. But isn't the truth that just even a little bit inside you wanted them to make you? Isn't it true that inside you at some level you know that your life sucks?"
"Look I can play this as hard as you wanna play or as easy as you wanna play. I wanna do this with you, not to you," he added.
LIKE HUFFPOST UK LIFESTYLE ON FACEBOOK | FOLLOW US ON TWITTER
In 2007 Strauss, then 22, took part in the 8th series of Tyra Banks' hit talent show.
A few episodes into the series, the hopeful contestant struggled to come to terms with a friend's drug overdose.
When news website Gawker reported on the chilling trailer for Jael's forthcoming drug-addiction intervention on Dr. Phil, users criticised America's Next Top Model for working with such a vulnerable woman.
One user, Caridee, said: "They should have evaluated her a lot more before letting her on the show. All they saw was a personality good for television. Well, this hopefully will save at least her life and someone watching. Everything happens for a reason."
Crystal Meth is a crystal form of methamphetamine that is extremely addictive and often compared to crack cocaine.
The show aired on 13 September.