Two rising stars of world street art are coming together in the name of tequila this month.
Mexican graffiti star Ciler and London's very own Cityzen Kane are collaborating in a new exbihition at the Brick Lane Gallery called Distorting Views, thanks to the marketing bods at el Jimador tequila.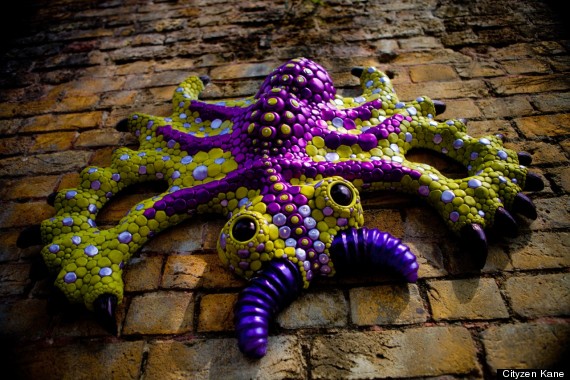 Cityzen Kane shows street art is not all about spray cans
Whoever said alcohol and creatively were implicitly linked may not have quite had this in mind, but in the modern world, artists' patrons are often brands hoping to be sprinkled with a little cool.
In this case it looks like a job well done, as Cityzen Kane's bizarre, fluorescent sculptures contrast with Ciler's more conventional photo distortions and mural work to underline the versatility of street art.
Take a look at a small sample of their works below
Tequila-Inspired Street Art
Distorting Views runs at The Brick Lane Gallery from 27 - 30 September 2012.