Could this be Sir Winston Churchill's personal railway seat?
The old and tatty chair is believed to be the seat which Sir Winston used in his personal Pullman carriage on journeys in his latter years as MP for Woodford and Father of the House, according to auctioneers.
Sir Winston retired from his second term as prime minister in 1955 but held his seat as Conservative MP for Woodford from 1945 up until his retirement at the 1964 general election, aged 89. He died the following year, aged 90.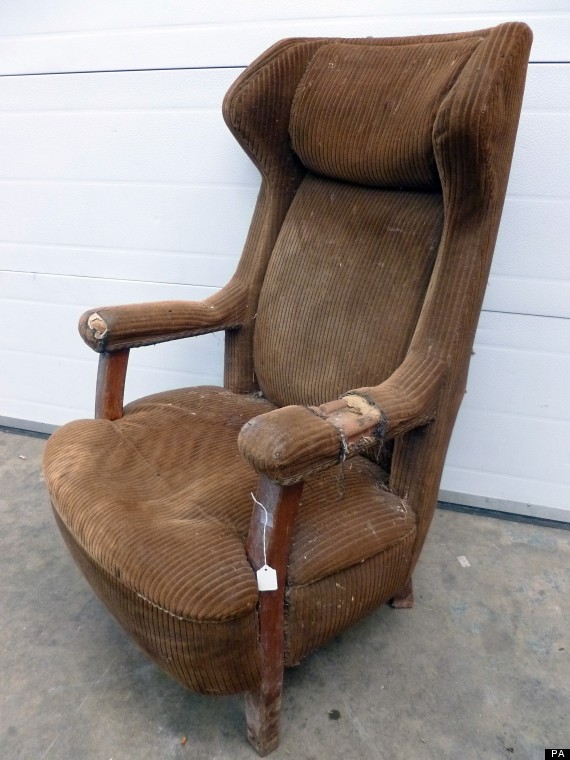 What decisions could have been made from this chair?
He was the Father of the House for the last five years of his tenure in the seat.
The railway chair was brought into JP Humbert Auctioneers by an elderly man who said he believed it to be Sir Winston's personal railway seat.
But there is no evidence to prove this to be fact beyond the man's word.
Jonathan Humbert, from JP Humbert Auctioneers, said: "Sadly we have no evidence beyond the man's spoken providence to show that this was definitely his chair but from research we have it all adds up.
"There is a label on the chair leg dated 1960 and stamped Preston Park, where the Pullman carriages were made.
"We believe Sir Winston had his own Pullman railway carriage so this could very well be the seat he sat in on it.
"It's not a pretty chair but it's been well sat in. We've not found any cigar butts tucked away in it though.
"It would have been a very plush wingback armchair at the time.
"We know he travelled extensively by train and travelled for business alone without his wife Clemmie."
Mr Humbert said there was always worldwide interest in items linked to Sir Winston.
He said: "It would make a good conversation piece for any buyer. Could this be Churchill's chair? What decisions were made in it?
"He would have been in his late eighties in the sixties but he was still involved in politics and would have regularly travelled from his home to London or to his constituency.
"From our research, we know he was well looked after on train journeys and would have travelled with his own valet on a carriage with its own bedroom and bathroom so as to arrive at appointments clean and refreshed."
The chair is expected to sell for between £300 and £400.
It will go under the hammer on September 27 at JP Humbert Auctioneers in Towcester, Northamptonshire.