Louis Smith has revealed he doesn't want to show off too many gymnastics moves on Strictly Come Dancing because he wants to be recognised for his dancing.
The 23-year-old Olympic champion performed a back-flip during the group dance on the showcase programme last week, but he said he and professional partner Flavia Cacace want to dance their way to the final.
Louis said: "I'm sure we're going to incorporate some gymnastics somewhere along the series, but we want to go quite far just by doing dancing and see how far we can get."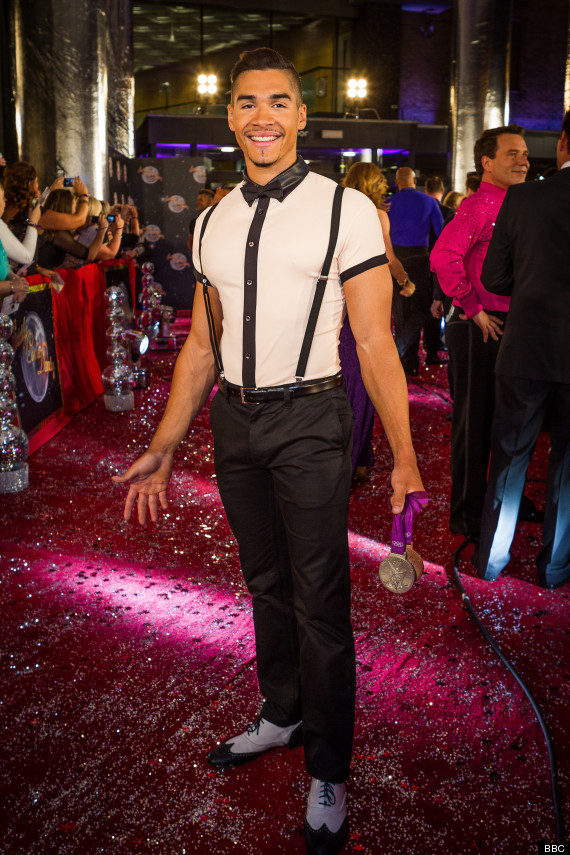 The silver-medal winning gymnast revealed he had found Flavia very patient on their first day of training, as they practised the Cha Cha .
He said: "It's good fun but it's hard work. We had our first training session today, she's being quite patient with me. She seems pleased, I hope so.
"She was alright, I think that's because it's the first day. The Cha Cha is quite complex, there's a lot to remember, it's done really quick so there's a lot of footwork, but it's good."
Louis insisted he wasn't paying attention to being the bookies' favourite to win already. He said, "It's just added pressure really isn't it?"
And he is embracing the new dancing style, and the costumes.
Louis said: "I'm dancing to Cee Lo Green for my first one so that's pretty cool. It's just the style of dancing that's different, you've got Latin and ballroom - it's funky.
"I haven't had to wear any sequins yet. I don't mind, I'll wear anything."
Strictly Come Dancing - Red Carpet Launch