Despite previously stating that 'pop singers don't eat', there's no denying that Lady Gaga is embracing her curves at the moment.
The star was looking fuller-figured as she took to the stage in Amsterdam this week as part of her Born This Way Ball world tour.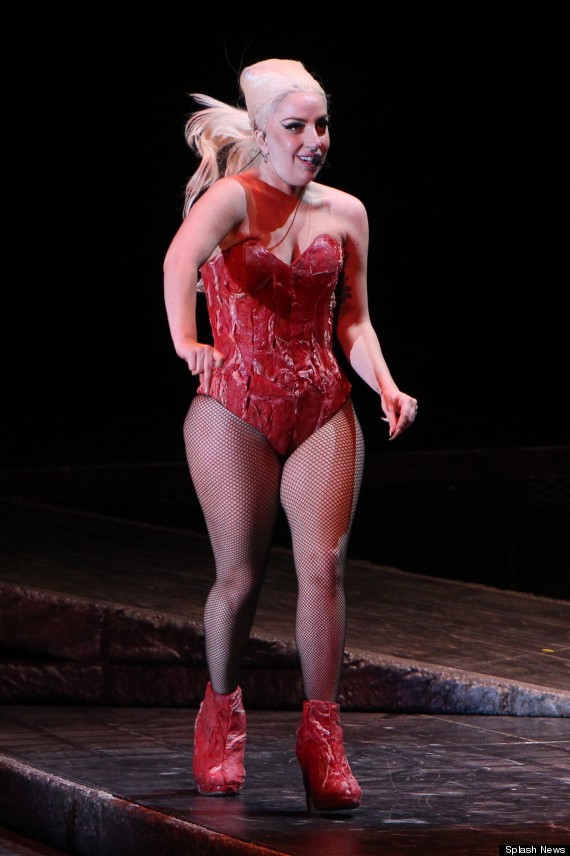 Lady Gaga on stage in Amsterdam this week
And the reason for her weight gain? Well according to one health expert at least, it could be down to Gaga's fondness for a drink or two.
The singer has previously said she follows the 'drunk diet'. She told Siris FM: "I like to drink whiskey and stuff while I am working.... the drunk diet... I live my life as I want to".
And nutritionist Majid Ali seems to agree. He told Radar Online: "Gaga appears to have gained at least 30 pounds. Alcohol sugars can only be stored as fats, whereas most sugars can be used as fuel and whatever is left over is stored," he said.
"So all that drinking adds up as fat pretty quickly, no matter what the rest of her diet is like."
HUFFPOST UK CELEB ON FACEBOOK | FOLLOW US ON TWITTER
Earlier this year Gaga tweeted about her punishing fitness regime, saying "Just killed back-to-back spin classes. Eating a salad dreaming of a cheeseburger. Pop singers don't eat. I was born this way."
Meanwhile, record label boss and X Factor USA judge, LA Reid, has said that dropping Gaga from his label was his 'biggest mistake'. He told US chat show host Ellen Degeneres: "Lady Gaga comes into my office, she sits at the piano, she has white gogo boots up to her thighs... and she is unbelievable. She sits there and she plays songs on the piano and sings and she finishes. And I tell her, 'You know what, you are going to change music.'
"About two months later I forgot that I said that and I heard her demo tapes... and I said, 'You know what? This is disgusting and you're disgusting,' and I dropped her... It was the biggest mistake I ever made in my life."
ENTER OUR COMPETITION TO WIN A CAMERA