X Factor bootcamp came to a tearful end on Sunday, as the remaining acts were cut down to 25.
Show supremo Simon Cowell appeared in the second bootcamp episode, making calls to judges Gary Barlow, Louis Walsh, Tulisa Contostavlos and former Pussycat Doll Nicole Scherzinger from Miami where he is filming the US version of the show.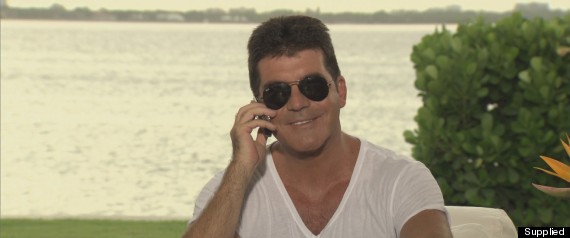 Simon calls in to the show
Cowell revealed Gary Barlow will mentor the Overs, Nichole Scherzinger will coach the Boys, Tulisa will look after the Girls and Louis Walsh will be in charge of the Groups.
Only 24 acts were shown going through to the next round on Sunday's show, but it has now been revealed additional groups Times Red and Union J - who had been known as Triple J earlier in the competition - were put through after Rough Copy were eliminated from the show over visa issues.
The successful acts who have been put through to the judges' houses stage will be hoping to be among the three acts which each of the judges take through to the live finals.
Find out which contestants are through to judges' houses below: Overs (who will join Barlow at a stately home in Northamptonshire with guest mentor Cheryl Cole)
:: Christopher Maloney, 34, a customer services adviser from Liverpool.
Maloney has filled in an application form five years in a row and only this year had he felt confident enough to send it.
He said: "People back home have said I shouldn't apply, they said I'd only embarrass myself. So if I don't go through, I'll have proved them right. I really need to be able to prove them wrong and go home with my head held high."
:: Brad Shackleton, 37, a motivational speaker from London
He is a songwriter who dreams of collaborating with Barlow and he is a keen polo player who spends his weekends at tournaments.
He said: "I've loved every second of The X Factor experience so far. I want to sing and perform, I want to work with the best. I want to sing in stadiums. That's why I'm here."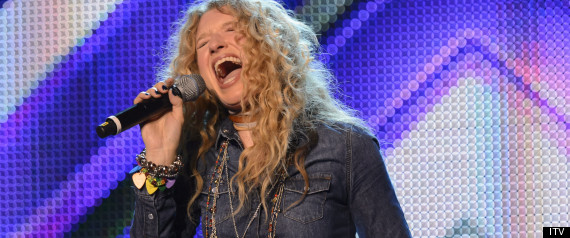 Melanie Masson
:: Melanie Masson, 44, a full-time mum who also runs an under-fives singing class, from Glasgow
Masson has worked as a session singer and previously had a deal in her own right, and she saw The X Factor as her "last chance" of a music career.
She said: "The whole experience has been so positive for me. Whatever happens, I won't feel I could have done better. It's kept me awake at night, thinking, 'am I good enough?'. But everyone here is talented and it's out of my hands now."
:: Kye Sones, 30, a chimney sweep from London.
Sones has previously been in bands but entered the show as a solo act, and sometimes sings to his customers when he is at work.
He said: "I never felt confident enough before to do something where you have to walk in and bare your soul. But I was in a place in my life where I thought I had nothing left to lose."
:: Carolynne Poole, 32, a casino singer and furniture restorer from Huddersfield
Poole made it through to the judges' houses stage last and has tried again with a new outlook on life.
She said: "It was a difficult decision to audition again this year. I was gutted when Louis sent me home and it took me a long time to recover. It still hurts, but I'm a different person now. I'm ready."
:: Nicola-Marie Bloor, 35, an Amy Winehouse and Lady Gaga tribute act from Derbyshire
Bloor - who has released tracks under the name Nikia Aniston - began working as a tribute act in 2008, and worked on cruise ships and at holiday parks.
She said: "I was gutted when I saw Gary at judges' houses because he hated my first audition. So I think my chances have just plummeted. But if I don't get through, I'll have a baby instead. So either way, the outcome will be good."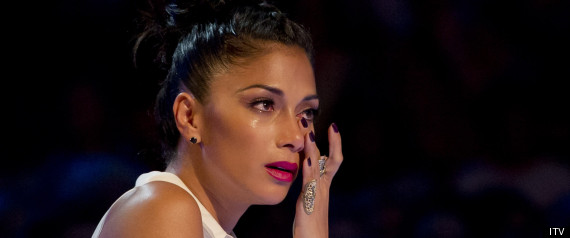 Nicole Scherzinger
Boys (who will join Scherzinger at a luxury resort in Dubai with guest mentor Ne-yo)
:: Jake Quickenden, 23, a lifeguard from Scunthorpe
Quickenden made his mum cry when she heard him sing at the age of nine. He has written songs for many and had a spell as a pro footballer.
He said: "Winning this would mean so much. I'd be able to give people in my life something to be happy about, and pay my mum back the cash I owe her. I want to make her proud."
:: Jahmene Douglas, 21, a supermarket worker from Swindon
Douglas sang in the school playground in exchange for sweets, and the soul/gospel singer has sung at weddings and in church.
He said: "I'm living in the moment because it's too overwhelming if I try to think any further ahead. But I believe in myself a little bit more."
:: Rylan Clark, 23, a model from Essex.
Clark has appeared in Westlife and Take That tribute bands and dreams of releasing an Ibiza-style dance album.
He said: "I'm not the best singer in this competition, I know that. But I know it's in me. If I get to the live shows, that's when I'll come into myself. Saturday nights will never, ever be the same again I'm telling you now."
:: James Arthur, 24, a singer-songwriter from Middlesbrough
After a difficult childhood, Arthur immersed himself in music and has gigged around the North East of England.
He said: "I want to break the mould of your typical popstar. The more I progress through the competition, the more I'm evolving and becoming more rounded as a person."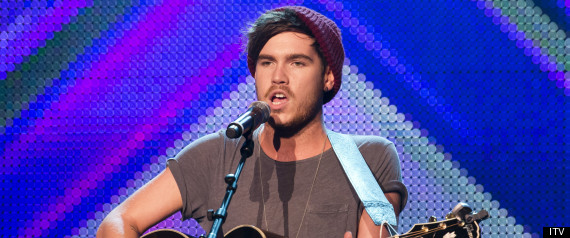 Adam Burridge
:: Adam Burridge, 23, an admin assistant from Middlesex
Currently working for his uncle's double glazing firm, Burridge began playing guitar at 15 and wants to play at Glastonbury.
He said: "I don't think you could say any of us are better in this six than anyone else. We're all good, we're just very different. This is a really strong category."
:: Nathan Fagan-Gayle, 25, a singer-songwriter from London
As a 14-year-old Fagan-Gayle was inspired to pursue his music after he performed for Alicia Keys when she visited his school.
He said: "I've had a million views on YouTube. But I feel like I definitely don't have an advantage. I feel like in a way it's more pressure. Because a lot of people say 'you've been doing this for years', and it makes me think I have to be even better than the rest." Tulisa
Girls (who will join Contostavlos on the island of St Lucia with guest mentor Tinie Tempah):
:: Amy Mottram, 16, a student from Essex.
The teenager is a regular in karaoke competitions and is known locally as the Essex Adele, despite never having had a singing lesson.
She said: "I don't go anywhere without my mum. I've been abroad once with my school to Florida. But it's pretty hard being away from her because we're so close and we go everywhere together."
:: Leanne Robinson, 22, a sales assistant from London.
The Brit School graduate grew up singing in church choirs. She did not tell her parents she was auditioning for The X Factor as she did not want to disappoint them if she did not get through.
She said: "I've sung in church choirs and done gospel singing all my life. There's no gimmick about me - I just love to sing, and I'm sincere about my singing."
:: Jade Collins, 17, a student from Belfast.
Collins from Northern Ireland already has her biggest fan - her mum, who advises her and customises her stage outfits.
She said: "I think I'm quite mature for my age and there are three of us who are 16 and 17 so I don't feel like I'm the baby. We're all very laid back and we're all keeping an eye out for each other. No matter what happens, we're all going to stay in touch."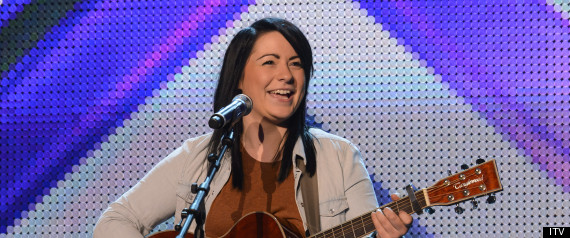 Lucy Spraggan
:: Lucy Spraggan, 20, a portrait seller from Sheffield
The singer, who grew up in Buxton, Derbyshire, has been song-writing and playing guitar for years. The song she performed at her audition was about what happens to her on a night out.
She said: "For a long time in my life, I tried to be whatever everyone else wanted - and as soon as I stopped doing that, things started happening for me."
:: Ella Henderson, 16, a student from Lincolnshire
Henderson wowed the judges with one of her own songs which was inspired by her late grandfather.
She said: "I never expected to get this far. All I'm doing is experiencing new things. I'm even experiencing new emotions. To anyone my age who wants to try something new but is frightened, I'd say: just give it a go."
:: Jade Ellis, 25, a bike mechanic from London
The single mum dreams of a being a world-famous soul singer and wants to win so she can provide a better life for her daughter.
She said: "Believe it or not, I used to be quite shy. I wasn't very comfortable with myself, but now I'm much more confident. Singing is such a personal thing and it's hard to let people in if you're not comfortable with yourself, so I've only started doing that recently." Louis Walsh
Groups (who will join Walsh in Las Vegas with guest mentor Sharon Osbourne):
:: Poisonous Twin (Sophie, 21 and Hattie, 23) from Liverpool
The pair were in a girlband before forming Poisonous Twin shortly before their X Factor audition. They regularly gig and say they have an incredible chemistry.
They said: "The competition is tough. The boybands are ridiculously good this year. But we're the only girl group in the competition so we're hoping Louis takes a liking to us."
:: Mitsotu (Jimmy, 23, Holly, 22, James, 22) from Harrow, north London, and Kent
The trio played their first ever gig in a pub but say they treat every performance as if they were playing Wembley Arena.
They said: "Nothing can prepare you for the scale of it. The lack of sleep and how emotional it makes you. You watch it and you think, 'Why are those people crying?', but it's hard not to when you're there, even though we're not criers normally."
:: MK1 (Simeon, Lotte) from London
They only got together last year. Originally they auditioned as a trio but are now going on as a duo.
They said: "We have crazy amounts of energy. We can jump around and go crazy on stage. I think we can appeal to the masses. We can do old classics so that the older generation can understand where we're coming from, but give them a modern twist."
:: Duke (Marko, 26, Ed, 39, Flynn, 31) from Gloucestershire
This trio have played together for six years and started off rehearsing in Marko's garden shed.
They said: "We're probably the most immature here. We are very, very childish. We're harder to handle than the rest because you can't get a serious conversation out of us. We're probably quite irritating, actually."
:: Union J (JJ ,23, George, 18, Josh, 19, Jaymi, 22)
The group, who were known as Triple J, changed their name when they were teamed up with George after bootcamp.
They said: "It's quite a statement to say we're like One Direction! They are so huge, and doing so well. To have half their success, that would be amazing."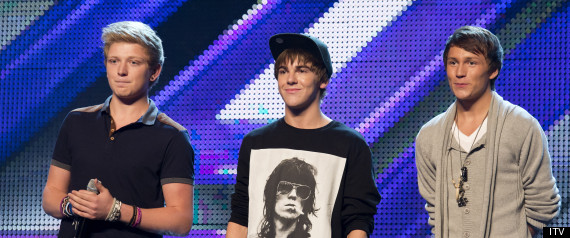 GMD3
:: GMD3 (Greg, 17, Dan, 19, Mickey, 17) from Windsor
The three teenagers first started singing together and writing their own music at 15 when they met at stage school.
They said: "Our music is not as general as most boy bands. We're inspired by soul, and by R&B. It's great to be compared to JLS because of their harmonies. They are inspired by the same people as we are."
:: Times Red (Staz, 20, Scott, 25, Luke, 24) from Essex
This trio have known each other for four years and dream of selling out huge arenas on a worldwide tour.
They said: "We've reached a stage in our careers where we needed to stop preparing and start doing. This is an amazing opportunity and it's time to grab the bull by the horns. We want to bring honesty, excitement, cheekiness and fun in our performances and hopefully a bit of laughter to everyone."