TV watchdog Ofcom has launched an investigation into whether X Factor shows which aired auditions by a Britney Spears impersonator and a woman who sang Lady Gaga breached the broadcasting code.
Ofcom received 35 complaints about the instalment featuring Alison Brunton, 51, singing Lady Gaga, on the impact on her young teenage children, who were seen watching their mother backstage.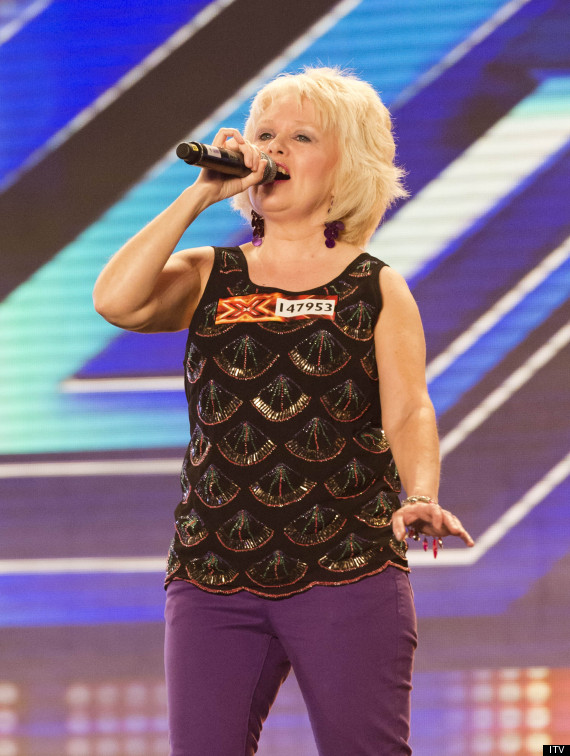 Alison Brunton, 51, singing Lady Gaga
The watchdog will also look at whether showing Britney Spears impersonator Lorna Bliss, 33, who performed in a body stocking before the 9pm watershed, breached rules on taste and decency.
WATCH: Lorna Bliss performs as Britney...
Brunton's children, aged 14 and 16, were shown looking anxious about their mother's performance, described by guest judge Mel B as "horrific".
Presenter Dermot O'Leary told them: "You want to be anywhere else but here right now."
Ofcom is launching an investigation under rules relating to under-18s appearing in TV shows, following complaints that the children could be bullied as a result of the footage being broadcast. Under the broadcasting code, under-18s must not be "caused unnecessary distress or anxiety by their involvement in programmes or by the broadcast of those programmes".
An ITV spokeswoman said: "The X Factor does not include child contestants but takes the welfare of any children featured in the show very seriously. It is a well-established format and contestants regularly bring along their family to support them as Alison did.
"Footage of family members is only used when appropriate consent has been obtained."
Ofcom also launched an investigation on the grounds of taste and decency after receiving 34 complaints about the explicit nature of Bliss's performance. She performed in a white body stocking, sat on judge Louis Walsh's lap and chased judge Gary Barlow through the audience.
The ITV spokeswoman added: "Lorna's performance and its editing was carefully considered by the producers and ITV. We do not believe her routine exceeded generally accepted standards or the expectations of the vast majority of the audience."
HuffPost UK Comedy spoofs Alison Brunton's X Factor audition: