In a small art gallery in Chelsea, a controversy has erupted surrounding a photography project featuring children that has been labelled 'pornographic'.
Passers by The Little Black Gallery in the affluent party of London have taken offence at The Birthday Party, a series of snaps taken by Vee Speers that features her daughter and some of her friends topless.
A resident called Ann Nathan told the Evening Standard: "The exhibition is distasteful, considering there are two schools and a church on the street. I don't look up at the window when I walk past any more."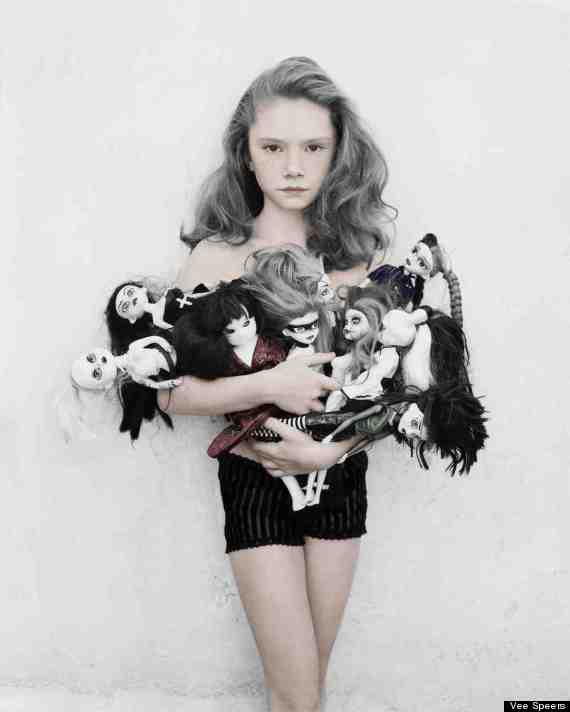 An unidentified neighbour also told the paper: "The stuff they call art is semi-pornographic."
Speers issued a swift rebuttal: "For the past 5 years my series The Birthday Party, a playful and sensitive celebration of childhood, has been exhibited and published successfully around the world, from Europe, Russia, Scandinavia, China and South East Asia, to the United States and South America.
SEE ALSO: The Who Guitarist Pete Townshend Recounts 'Insane' Child Porn Arrest
"Never has anyone suggested my images inappropriate or pornographic nor have I received any negative press."
Ghislain Pascal, co-owner of The Little Black Gallery, also denied the claim, saying "These photographs are beautiful images celebrating the innocence of children. There is nothing remotely pornographic about them."
It's not the first time residents of one of London's wealthier areas have taken exception to artwork appearing on their streets. In April the Scream gallery in Mayfair was told by police to remove an image of a woman having sex with a swan.