While the hunt for Megan Stammers and her maths teacher Jeremy Forrest continues, much of the teen's hopes and dreams have been laid bare online.
We know the 15-year-old made a bucket list of the 50 things she wanted to achieve during her life, that she idolised Marilyn Monroe and that she hoped to become an actress.
Among her hopes to "find a four leaved clover" and "learn to use chopsticks properly", the teenager has ticked off "fall in love" and "have someone write a song about me", (Forrest is a singer songwriter who performs under the stage name Jeremy Ayre.)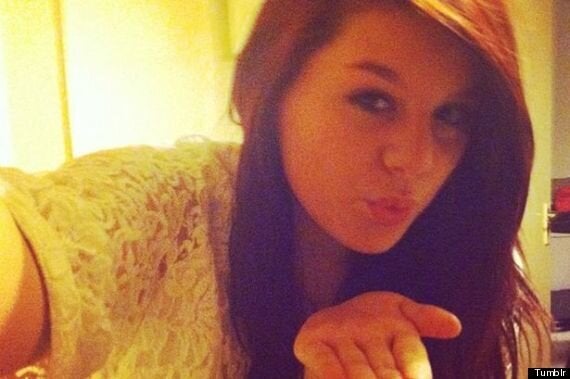 Missing: Megan Stammers blows a kiss to the camera
"Go to Hollywood" is also crossed off: indeed this year Stammers travelled to Los Angeles for a five-day school trip, where students reportedly spotted her holding hands with Forrest.
As Stammers explains in her online bio, "things that interest me" include images of a box of Victoria's Secret lingerie, Lolita-esque fashions and recipes for cupcakes.
Stammers' eye-wateringly frank Twitter account reveals a stream of consciousness detailing how deeply in love she felt, and how online bullies made her want to "runaway forever".
She broadcasted her insecurities for all to see - her desires to have "thin thighs", how much she "hated school" and - in what could be seen as a nod to Forrest (whose Twitter account is protected) - her hope to become "really good at maths".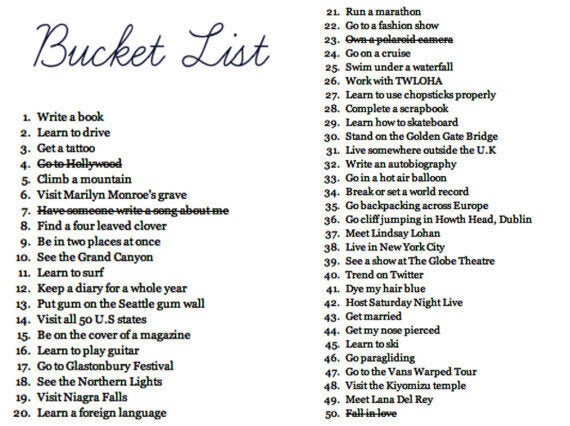 Hopes and dreams: Stammers published a bucket list on her Tumblr account
On Thursday the brother of one of Megan's friends' told The Mirror the pair's relationship was an "open secret", with Forrest considered something of a heart-throb among teenage girls at Bishop Bell school in Eastbourne, Sussex.
"My brother had said there had been rumours something was going on between him and Megan. In fact some of the other girls in her year were jealous of her."
While many continue to speculate about whether the coquettish manga girl tattooed on Forrest's arm was inspired by Stammers, it emerged today the 30-year-old also had the lyrics from a Nirvana song inked on his arm.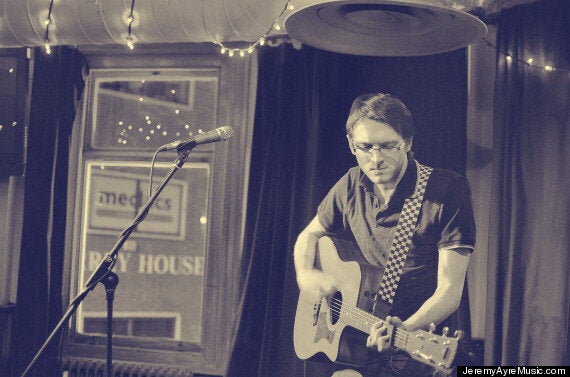 Jeremy Forrest, performing under the name "Jeremy Ayre"
Taken from Drain You, the £500 tattoo reads: "One baby to another says I'm lucky to have met you.
"With eyes dilated, I"ve become your pupil, you've taught me everything" and "I'm a healthy student, indebted and so grateful".
Forrest reportedly visited a tattoo parlour in Brighton with his wife Emily in summer, which is believed to be around the time he started seeing Megan.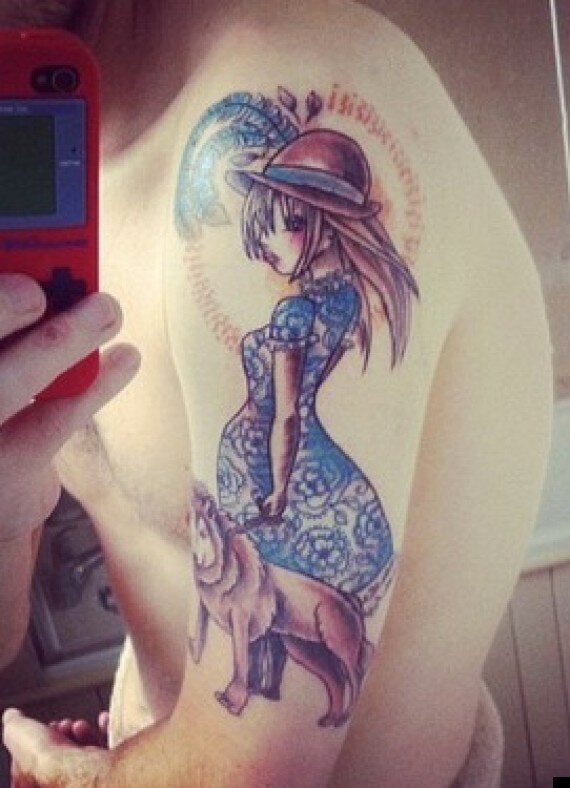 Forrest posted this picture of a coquettish manga cartoon on his Twitter account
On Thursday it emerged French prosecutors will not arrest Forrest because the authorities do not consider the situation a criminal investigation, but rather a missing persons inquiry.
The age of consent in France is 15, meaning that Forrest is a "not a criminal suspect" reported Sky News. She will be treated as a missing person, unless her parents file a kidnapping claim.