Oh we really wish Madonna would make her mind up on what she thinks of Lady Gaga. One minute she's bitching about her and the next she's telling everyone she 'loves ' her.
Yawn.
And it seems Lady Gaga is totally over her too - so much so that she's turned down Madge's offer to join her on stage because she's 'too busy'.
Touché.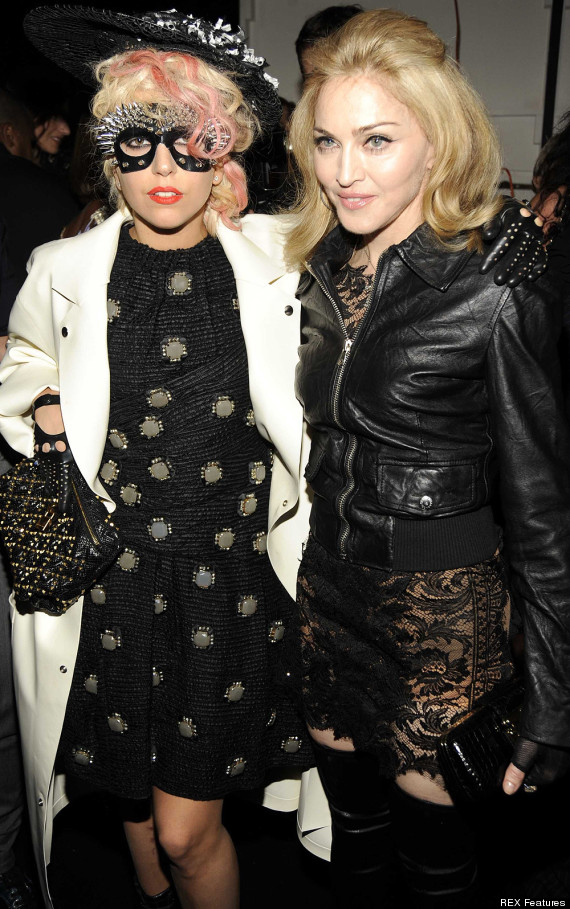 Gaga's writer and producer Vincent Herbert has claimed Madonna wanted the Bad Romance singer to appear on stage with her at one of the US dates of her current MDNA world tour.
"Madonna just called to ask Gaga to perform with her at Yankee Stadium," he told the Mirror. "Her manager reached out to us and said Madonna would like Gaga to perform with her.
"She really wished she could do it. She said, 'If we do it, let's donate the money to charity.' But Gaga's committed to her own tour."
Earlier this month Madonna dedicated her Oscar-winning song, Masterpiece, to Lady Gaga on stage in Atlantic City, telling the crowd: "I'm going to dedicate this next song ... to Lady Gaga. You wanna know something? I love her. I love her. I do love her.
"Imitation is the highest form of flattery. But one day, very soon, we're going to be on stage together. Just you wait. You think I'm kidding? I love Lady Gaga."
Looks like you'll be waiting a bit longer than you originally thought, eh Madge?
HUFFPOST UK CELEB ON FACEBOOK | FOLLOW US ON TWITTER
ENTER OUR COMPETITION TO WIN A CAMERA