Poor old Earl 'Goldilocks' Grantham and his three prospective sons-in-law – one was too old and be-slinged, one was virile, pretty but too revolutionary and the third one… well, he was just right, but insisted on keeping away from the family coffers his own huge fortune, just when they needed a hand-out, and just because he didn't feel right about the way it came to him.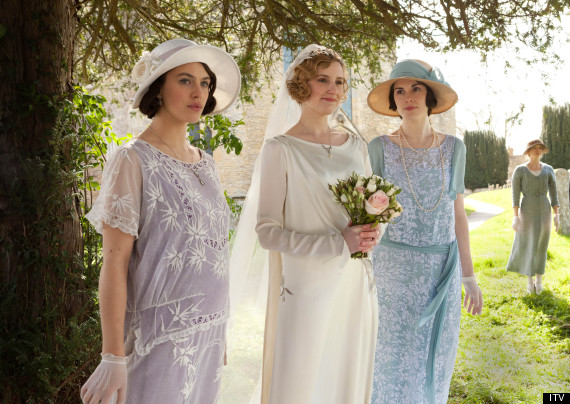 "Something is happening in this house, about me"... bride Lady Edith is the centre of attention for once
If it's a Saturday, it's a day for a Downton wedding, with Lady Edith delighted that for once "something's happening in this house, about me".
And it certainly happened, as her fiancé Sir Anthony bid Lady Edith a sweet "Good Afternoon" – at the altar! – before deciding he couldn't let her throw her life away on his old, be-slinged codger self. He ran from the church, she threw herself on the bed, and the carpet, cleared for dancing, got ceremoniously rolled back down. It was one of Downton's more dramatic moments and Lady Edith had it all to herself. Bravo.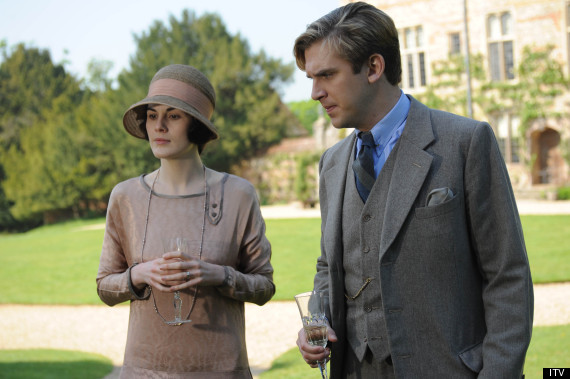 Marital bliss appears to be restored for Matthew and Mary, once Matthew had happily reconciled his honour and some hard cash
"Don't stop him doing the only sensible thing he's come up with in months," bid Granny, never a fan of her prospective new grandson-in-law. The Dowager's face had been a picture, as Lady Edith spoke of her elder husband-to-be having a new "lease of life". As Dame Maggie pursed her lips and muttered, "How invigorating," it was worth the price of an Emmy alone.
Elsewhere, that villainous valet Thomas did the unthinkable and planted the idea that O'Brien was… leaving – how very dare he! – and proved once again that there is no enmity like that between two former conspirators. My money's on O'Brien.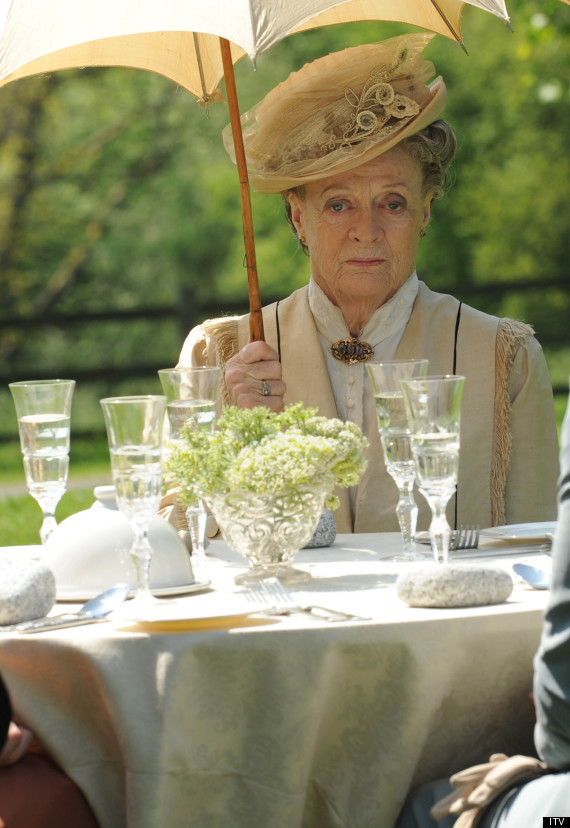 The Dowager's anxiety for her grand-daughter - "an old man's drudge" - found an outlet in some classy lines
Meanwhile, Matthew and Mary finally resolved their hard cash problems with – in the best traditions - the opening of a letter, but decided not to steal Lady Edith's thunder. Well, that lasted all of 10 minutes, and no doubt it will cheer up the plain, eternal spinster after she was jilted at the altar to know that when she goes for her miserable walks in the grounds, they're still in the family because her more striking sister Mary managed to bag not just a pretty 'un, but a rich and generous one to boot…
… Which is a shame, because I for one would have paid good money to see the Dowager do as she threatened and open a village shop.
More importantly, Carson and Mrs Hughes acted their uniforms off as they waited for her medical diagnosis. Who needs Remains of the Day while we've got these two in their unexpressed, but clearly increasing mutual fondness?
Downton Abbey Series 3 Episode 3