Lithuanian-born dance champ Iveta Lukosiute says she is looking forward to having a Ball after being drafted in to replace crocked Strictly Come Dancing star Aliona Vilani.
The glamorous 32-year-old newcomer to the show - who has appeared on So You Think You Can Dance in the US where she lived - will be a new temporary pro partner for contestant Johnny Ball.
She replaces Vilani who is out of the show for up to four weeks as she nurses a damaged ankle after a mishap in rehearsals. The Strictly regular, who last year partnered Harry Judd to victory, has a hairline fracture to her lower right leg and yesterday posted a picture of her leg strapped into a boot to help it mend.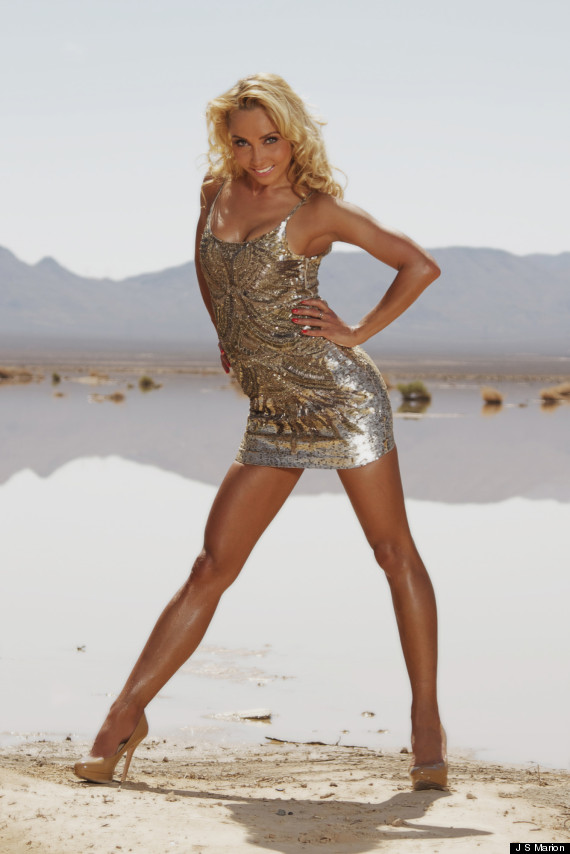 Iveta is ready to put Johnny Ball through his paces
Lukosiute, the current world champion in ten styles of ballroom, will partner Ball for his first live edition of Strictly when the show returns on October 5.
She said she was approached by show producers on a rainy day in New York, adding: "I only saw the sunshine after I got the phone call from the BBC."
Following Vilani's accident on Thursday, Ball has been put through his paces by a male partner, former show regular Ian Waite, who was seen dancing with Darcey Bussell during the Strictly launch show a fortnight ago.
Blonde Lukosiute said: "Dance is my life and there no greater pleasure than sharing that passion with the rest of the world.
"I am super excited to come to the UK and join the Strictly Come Dancing Team."
She said she would often come to the UK four to five times a year to compete "so London for me is like my second home".
She went on: "When I found out that I will be dancing with Johnny Ball, I looked him up online. What an extraordinary person he is. Smart, talented, enthusiastic, accomplished, successful. I truly can't wait to meet him! I'm sure we are going to have the most amazing time while practising and I am really looking forward to our first rehearsal, what an amazing experience it will be."