"I didn't believe it at first, I thought someone was phoning me up from the Impression Show but it actually turned out to be Nicole," says Adam Burridge, the 23-year-old admin assistant, from Harrow in Middlesex, who has become X Factor judge Nicole Scherzinger's wildcard act.
Simon Cowell's singing competition added a twist on Sunday night, as four previously-axed acts were told they would be brought back to the competition to battle it out for another chance at becoming a finalist.
After watching all the tears of rejection when Gary Barlow, Nicole Scherzinger, Tulisa and Louis Walsh picked their final three acts each, viewers learned that Christopher Maloney (Overs), Adam Burridge (Boys), Amy Mottram (Girls) and Times Red (Groups) would battle it out to become the thirteenth finalist on next Saturday's show.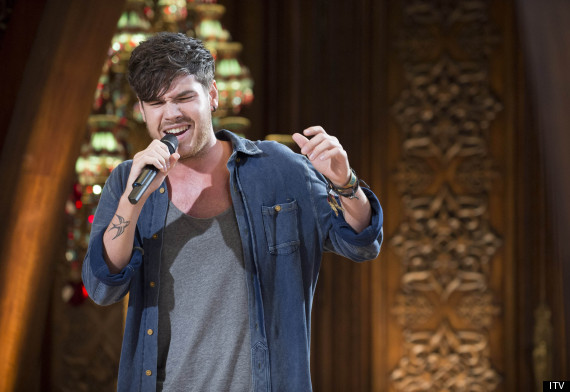 Adam Burridge on the X Factor
Sitting in a dressing room at ITV's studios I meet the four cliche-friendly acts, some of whom are complaining about hangovers, but all of whom are now desperate for the public to love them, to find out how it felt when they found out they'd be back...
"When I found out, Gary came and told me," remembers a very excited Christopher Maloney. "And he said, when he got told by the producers he could take a fourth person through as a wildcard act, the first person he thought about was me and couldn't wait to tell me.
"So me and him were just jumping up and down hugging each other, it was just amazing, it was the best news that I'd ever heard in my life, it was just absolutely unbelievable," says the 34-year-old Liverpudlian who first wowed the judges at the auditions stage with his rendition of The Rose by Bette Midler.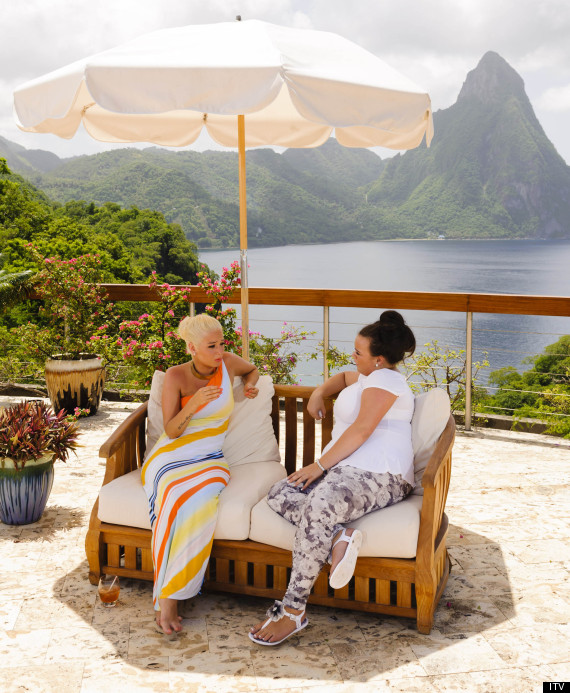 Tulisa and Amy Mottram
Amy Mottram, who left Tulisa in tears on Sunday night's show, explains: "I was ecstatic. Never in my wildest dreams did I think I'd get this far, so just for Tulisa to put me back into the competition... it means the world to me."
And Staz Nair, one of Times Red's three good-looking singers, recalls: "We were so shocked, we were just trying to get on with our normal lives, pay rent, do jobs and all the usual stuff. We got the call and it was just crazy - we started screaming like little girls."
Since hearing the news, the acts have been put up in a posh central London hotel and kept under tight security so that no one let slip that they would be returning to the show. They've been living a lifestyle remarkably different to their normal lives...
"It's a complete contrast to what I normally do. I go to work at 8 o'clock in the morning and work in a call centre and finish at 6 o'clock at night. Now I'm here in London working with the best producers, the best writers, the best artists and we're getting pampered and we're going to the studio and Gary Barlow is taking us out for meals," says Christopher.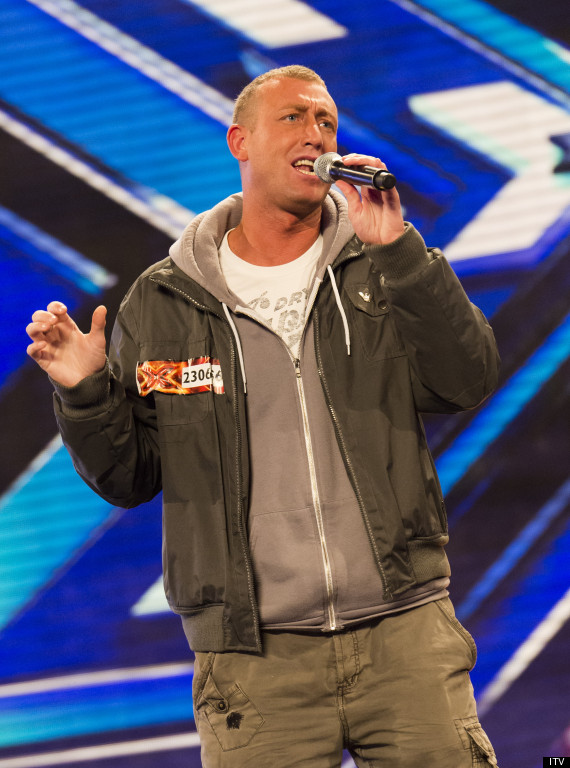 Christopher Maloney on X Factor
Blonde Times Red member Luke gushes: "This is mental, we're in front of the camera constantly... you're seeing fans come up to you in the street and stuff.. and the spa, that's when you know you've made it. The spa downstairs in the hotel is wicked, it's bigger than my living room."
For Adam, it's a big difference from running errands all day: "It's about being in the hotel and the routine and working with all the best people. Compared to what I do, making tea and photocopying things, it's the complete opposite and it's such a contrast."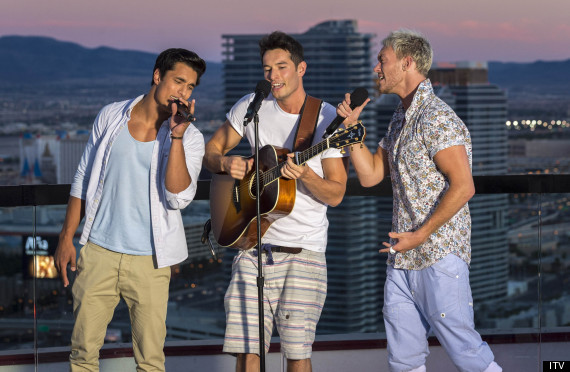 Times Red in Las Vegas
The four acts may be acting like the best of friends as we chat on Monday, but will they still be pals come Saturday when the competition really heats up?
"Obviously it's a competition and every year people say it goes sour and everyone is going to get their game face on, but I think there's a lot of respect for each other this year.
"Everyone is just trying to do their thing and I think just because it's a competition, animosity doesn't have to be created between people. There can still be love," says Staz.
"I hate them all," jokes Adam, but adds: "We all get on so well and it's the worst because you know in a week's time, only one of us is going to be there."
Who do you want to become the thirteenth finalist and why? Let us know in the comments below.
The twelve X Factor finalists...