A video showing 300 foreign students queueing through the night in pouring rain to register with the police has been dubbed a "PR disaster" for the nation.
In order to comply with UK immigration rules, overseas students must register with their local police but are being turned away in their hundreds due to limited opening hours.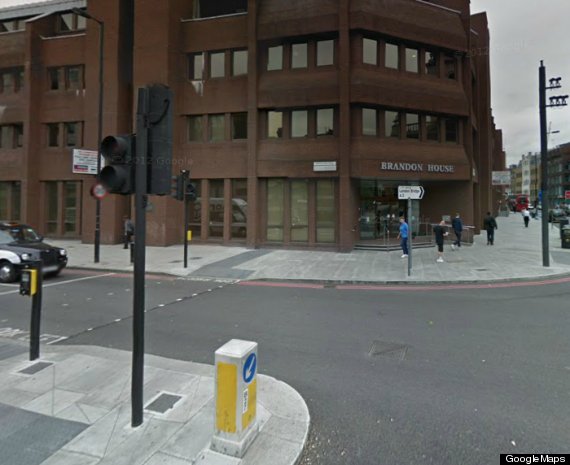 The Borough office in slightly more agreeable weather
The Overseas Visitors Records offices (OVRO) in Borough, Greater London, is open Monday to Friday, 09am to 4pm. But with thousands of students flocking to the UK to attend university, chaos has ensued.
University and College Union general secretary Sally Hunt, called the fiasco a "PR disaster".
"At a time when we need to be attracting the brightest brains to the UK, and are already facing huge competition from other countries, we seem to be intent on committing PR disasters for the whole world to see.
Headlines about stranded foreign students and deportation are already damaging our international reputation. This footage is going to do absolutely nothing to improve the situation. We need a clear statement that the UK is open for business and welcomes foreign students."
A message on the Metropolitan Police website reads:
"Due to the start of the 2012-13 Academic year, our office will be experiencing a larger than usual number of customers attending to register. We operate on a first come, first served basis so it's advisable to attend early in the morning.

"Queues are currently starting as early as 12.00am. In the interest of health and safety we would kindly request that you do not start queueing at this time as it forces us to close our queues as early as 06.30am. We do not open on Saturday and Sundays. See 'Opening hours' link below for updates and further information."
Overseas students from 42 countries who are living in Greater London are legally required to register with the police within seven days of their arrival - and are only allowed to do so at the Borough branch.
Daniel Stevens, international students officer for the National Union of Students (NUS), filmed the students queuing in the rain.
On the video, he is heard saying: "It is absolutely completely, pouring rain. These people at the front of the queue have probably been camping here - they've brought chairs with them.
"There's absolutely no shelter, they're just out in the open in the rain, some of them are trying to huddle next to the building.
"There's not even any staff here yet."
Overseas students are required to register with police in order to obtain a Police Registration Certificate (PRC), which can be used as an identity document.
A spokesperson for the Metropolitan Police said: "There have been lengthy queues recently at the ORVO office at Brandon House in Borough High Street.
"This is usual for September and October, as the re-opening of universities means an influx of students from countries whose registration with police is required by law."
The spokesperson added the office's opening hours had been extended to open at 7.30am and would continue to do so until the end of October.
"Some Universities are able to use a pre-book service which allows students to register on Saturdays at this time of year."
The Home Office has already come under fire after the way it handled the London Metropolitan University fiasco, where 2,000 international students faced being sent back home.