It's this season's must-have look, folks! So come and get it while you can.
As you can see, there's something rather phallic-looking about the design of this "blouse with contrast piping" (to use the official fashion jargon) from ASOS.com...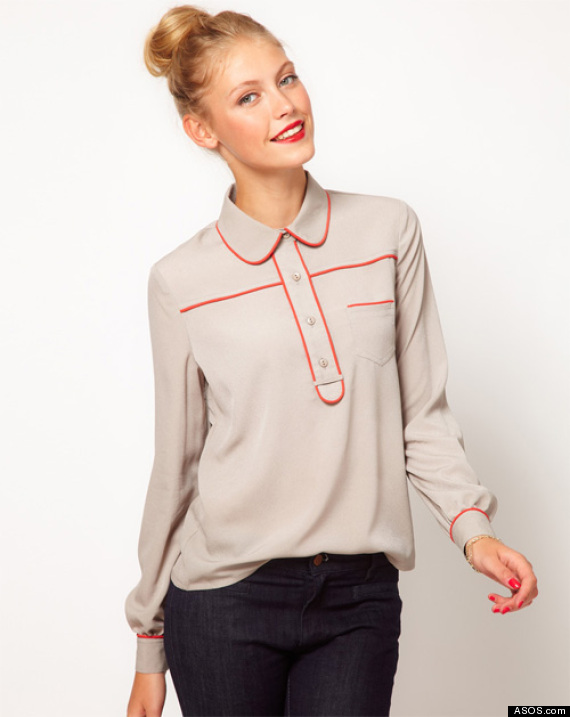 But when this fact was brought to the company's attention, they refused to get embarrassed. Instead, they turned it into a selling point on Twitter - and asked customers to send in snaps of them wearing the offending garment.
So if you want to join in the willy-wearing fun, the blouse is yours for just £30 - available in black or grey. And remember to tweet a picture of yourself wearing it, using #penisblouse.
Coming soon: #boobtrousers #bumscarves and #arsejumpers. Possibly.
Keen to see more amusing pictures? Look right this way...