Manchester United manager paid his respects to murdered policewoman Pc Fiona Bone at her funeral in Manchester on Thursday.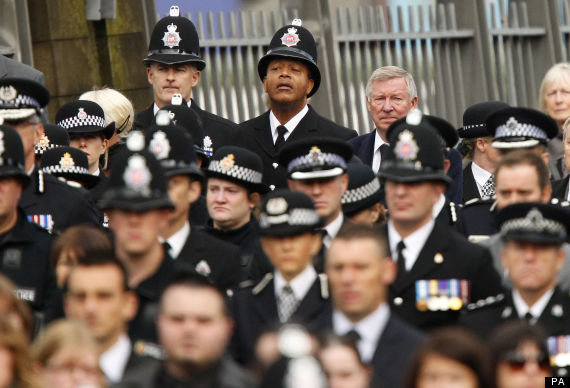 The Manchester United manager stands amongst police officers
Pc Bone, 32, was one of the two officers murdered in a gun and grenade attack, in Hattersley on 18 September.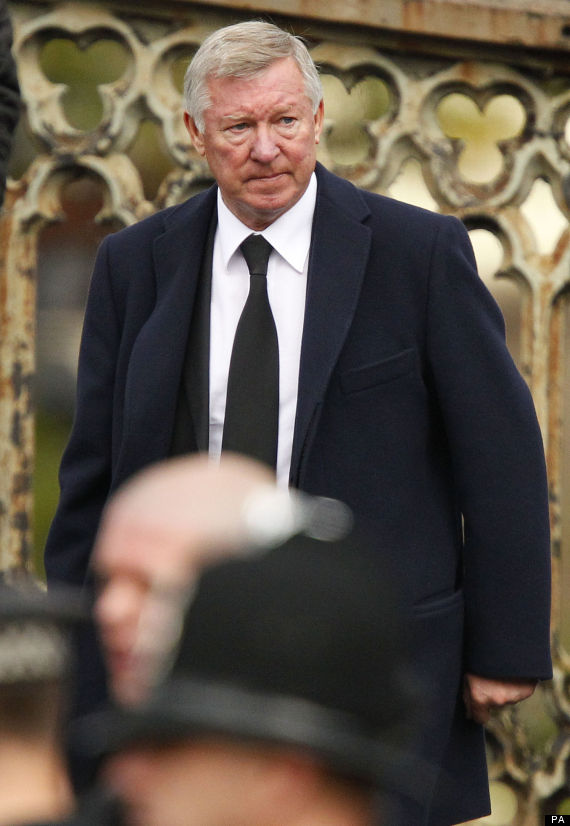 Ferguson leaves the funeral
The funeral of Pc Nicola Hughes was held yesterday, although Ferguson's non-attendance may have been due to United flying back from their Champions League match in Cluj at the same time.