A teenager who thought she had indigestion was told by doctors she had just days to live, after being diagnosed with heart failure that may have been caused by her pierced ears or dental braces.
Jessica Smith, from Cambourne in Cornwall, suffered mild chest pains which her GP attributed to indigestion. Jessica, then 16, was given Gaviscon and sent home.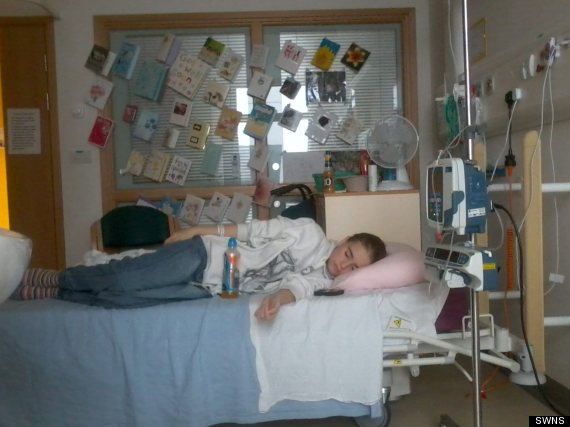 Jessica Smith was told she had indigestion; days later she was having open heart surgery
When the pains refused to subside, she returned to the doctors, and was told by another GP she was suffering heart failure.
The trainee hairdresser was rushed to hospital for open heart surgery, but 24 hours after the operation had a serious heart attack, leaving her in intensive care.
After being diagnosed with endocarditis, the 17-year-old has been put on the waiting list for a heart transplant.
Doctors have told her she may have picked up the infection when she had her ears pierced or her dental braces fixed two years ago, West Briton News reported.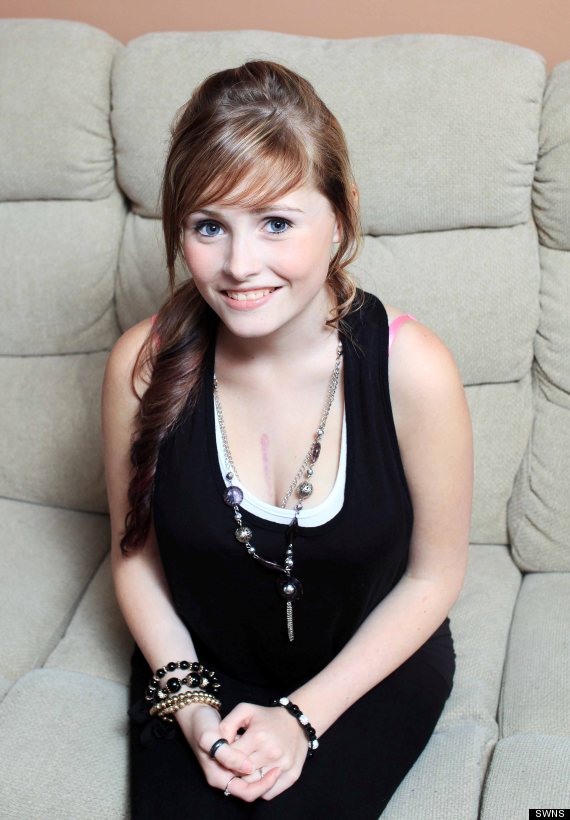 The schoolgirl has been left with a six-inch scar on her chest
The condition causes inflammation of the heart and is brought on when bacteria enters the bloodstream - which can happen during routine procedures such as dental work or injections. If left untreated, endocarditis, which usually only affects those over 50, can be fatal.
"I couldn't believe it when they said it was my heart" Jessica told the local paper. ''They said if I hadn't gone back to the doctors I could have died in just a few days.
"You expect your older relatives to suffer from heart attacks, not people my age."
Not only has the teenager been left with a six-inch scar on her chest but she has had her dreams of being a dancer shattered.
"I know it's too dangerous for me to pursue so I'm studying hairdressing instead."