The first night of Cheryl Cole's debut solo tour got off to a ripping start in Belfast on Wednesday - she tore her trousers as soon as she got onstage.
The Fight For This Love hitmaker wowed her fans in Northern Ireland with a glittery pop extravaganza, rocking a series of looks and singing a Girls Aloud medley during the two-hour show.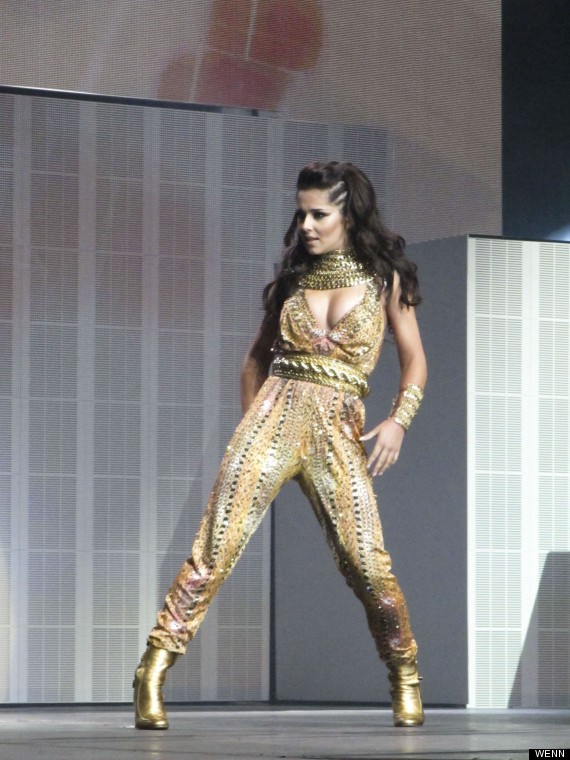 But if Chezza's first-night nerves weren't bad to begin with, they certainly were after she ripped a hole in her gold outfit.
She told The Mirror: "I split my trousers. There'll no doubt be some scenes on YouTube... I had to safety pin them."
And it wasn't the only hiccup of the night - an overzealous fan also tugged her luscious locks when she went into the arena to greet fans.
Cheryl Cole's A Million Lights tour
She added: "And one girl pulled my hair when I walked into the crowd. I was, like, you're supposed to be a fan!"
The night got off to a bad start after her backing dancer boyfriend Tre Holloway injured his knee hours before the show started - by bouncing on a trampoline.
She told The Sun: "He did it on the trampoline. I told him not to bounce on it. He'll learn to listen to me."
We're sure most men would do anything Cheryl said.
ENTER OUR COMPETITION TO WIN THE ULTIMATE AIRPORT LOUNGE EXPERIENCE