Well, it was all a bit bleak this week, after the sun-lit glories of the wedding that almost was.
Downstairs, Anna was suffering from a bout of radio silence from Mr Bates, while our hero's plight was getting more and more Dickensian, with enemies and unlikely allies within the prison walls. Please stop squeezing Mr Bates vignettes in when it's quiet on the Downton front, and give this man his own spin-off series.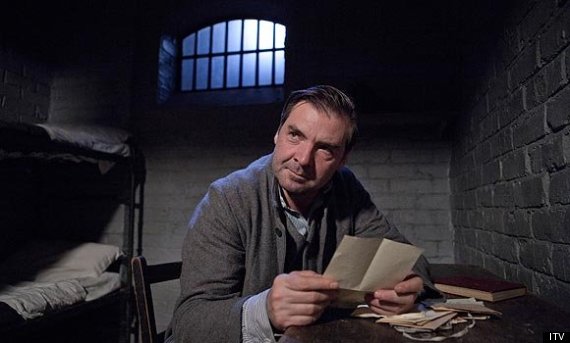 Will we ever see Mr Bates in his valet's uniform again?
Back at the ranch, Matthew was proving his suitable Lord of the Manor credentials by chomping on an almighty cigar with Lord Grantham, and talking grown-up things like estates and accounts. Horribly dry. And Matthew and Mary's post-marital bliss dragged on, with only two unexplained topics to keep us on our toes - Matthew's strangely blonder-hued hair, and Mary's visit to the doctor… for hayfever, as you do.
At least Lady Edith had recovered quickly from her jilting with a letter to the Times about women's rights. Alert – I'm sensing a suffragette in the making, although Lady Sybil still gets the rebel medal, by virtue of being (sort-of) kidnapped in a completely vague episode involving a telephone box, and some strange chaps. And we got to see Branson in his pyjamas again – the man's built like an Irish wolfhound.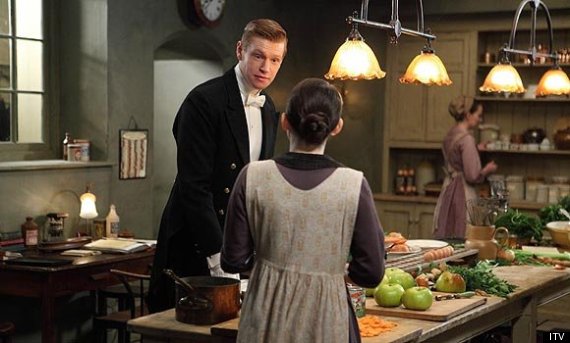 Daisy was just about to declare herself to Alfred, when...
Downstairs, two new faces downstairs looked likely to cause the requisite amount of mischief. Daisy was just about to declare herself to Alfred when another pretty face entered the kitchen, and Jimmy – James, as Mr Carson would have it – was causing delight to the ladies at both tables. Even the Dowager was impressed, remarking, "he looks like a footman from a musical revue," which I think was a compliment.
Just as it looked as though Mr Carson's house was back in order, however, he had to face another unlikely challenge – possibly a revolution in the making as significant as Edith's newly-found emancipation, in the form of Mrs Hughes' electric toaster…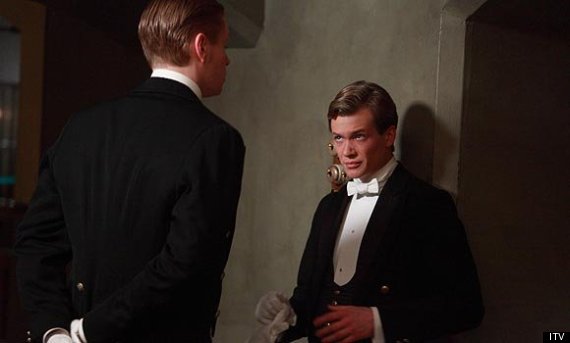 Jimmy/James the new footman looked likely to cause unrest above and below stairs
"Is it not enough that we're sheltering a dangerous revolutionary, Mrs Hughes," he blustered. "Could you not have spared me that?"
In a series which, all too often, feels as though it's treading water waiting for the Jazz Age, moments like these can bring a disproportionate amount of pleasure.