Poignant tributes have been paid to the memory of missing five-year-old April Jones as Chinese lanterns were released into the night sky and Blackpool Tower was illuminated pink.
Well-wishers lit candles and released the symbolic glowing lights after the little girl's parents asked for her to be remembered on Monday, one week on from her disappearance.
Earlier in the day, April's parents asked people to release pink balloons and lanterns into the sky to show support for the continuing search for the five-year-old.
A message on the Find April Facebook Group said: "Lets light the skies up and show them how much support they have. Hope for April. Lets continue in showing support with a heart and x and share everywhere."
It is believed Coral Jones, 40, and husband Paul, 44, released their own Chinese lantern from their garden in Machynlleth in a private remembrance, several hours after the five-year-old's alleged killer was remanded by magistrates. April Jones has now been missing for a week
Pink, April's favourite colour, has become the colour of the campaign to find her. Hundreds of people, many wearing pink ribbons, took part in a solemn remembrance march through Machynlleth on Sunday.
Coral Jones wrote on Facebook: "April has still not been found, I am not giving up hope that she will come home, so please keep looking for my baby girl April.
"She's our world, the whole family are in bits as we don't know where she is."
Former lifeguard Mark Bridger appeared in court accused of murdering and abducting the schoolgirl.
Bridger, 46, cried in the dock as he confirmed his name, age and address, and that he understood the charges.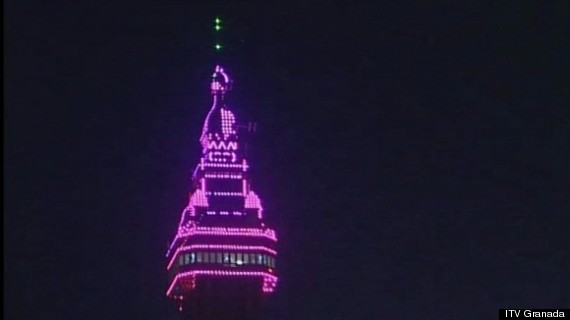 Blackpool Tower was lit pink in tribute to the missing schoolgirl
He is also accused of unlawfully disposing of and concealing her body with intent to pervert the course of justice.
His presence at Aberystwyth Magistrates' Court provoked angry scenes, with members of the public punching and kicking the police van which brought him to court, while members of the crowd shouted "Scum" and "F****** kill him".
During the four-minute hearing Bridger, who wore a blue jumper, was remanded in custody to appear at Caernarfon Crown Court on Wednesday.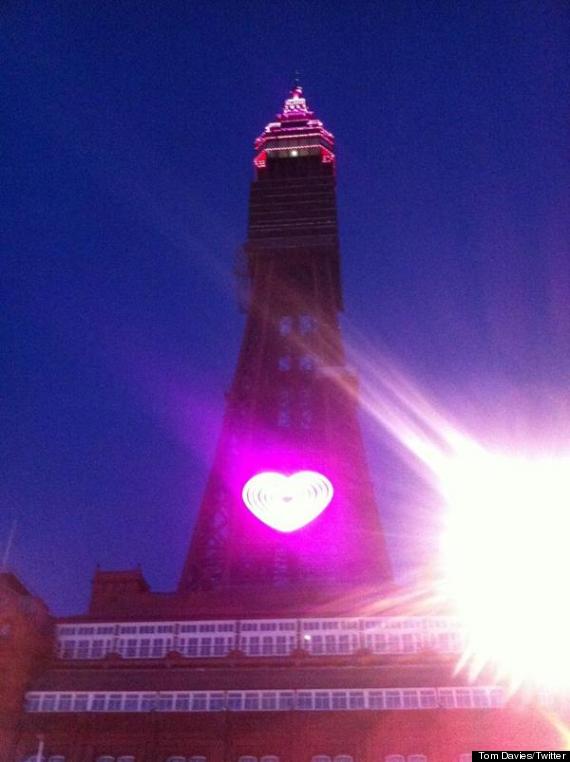 Pink has become the colour of the campaign to find April
In court he did not make eye contact with anyone, but answered "yes" when asked if he had understood each charge.
He also confirmed his date of birth as 6 November 1965, and his Mount Pleasant farmhouse address in the village of Ceinws.
Neither district crown prosecutor Iwan Jenkins, nor John Hedgecoe, defending Bridger, were called on to speak during the brief hearing.
April was last seen near her home on the Bryn-y-Gog estate in the mid-Wales town of Machynlleth last Monday evening.
Bridger was arrested the following day, but the search for April's body goes on.
The five-year-old was last seen getting into what is believed to have been a Land Rover Discovery last Monday evening.
Mr and Mrs Jones had allowed her to play out late as a treat for receiving a glowing school report that day at a parents' evening which Bridger also attended.
Bridger, who owns a Discovery, was arrested last Tuesday afternoon and was charged on Saturday.