She might be watched by millions on the box every week but don't expect Xtra Factor host Caroline Flack to join the size zero brigade anytime soon - she's admitted she loves her food too much to go on any crazy celeb diets.
Speaking to this week's heat magazine, Caroline said: "I'm not a fitness buff. I've got exactly the same legs as my mum. I like having curves. I will never diet. I love burgers and I love chips. I like good food and I'll eat until I'm full.
"I have a panic week in the gym two weeks before The X Factor starts, but that's about it."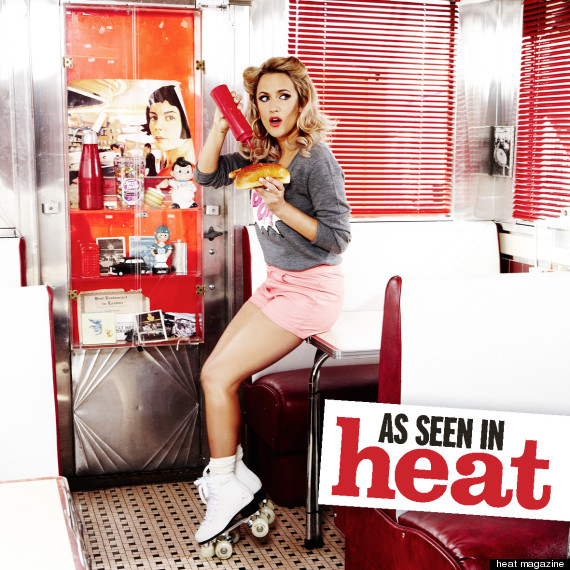 And Caroline - who was transformed into an all-American girl in a photoshoot for the mag - also lifts the lid on the show's judges.
On Gary: "He is a lot funnier than people think. He's got a dry sense of humour."
On Tulisa: "She eats two dinners. And she eats so slowly. The whole table will have finished and she'll still be on her dinner. Her first dinner, I mean; she's got the second one to come. Tulisa's one of these girls you feel would always have your back. Do you know what I mean? I mean in a mother hen way, she looks out for you. She's very soft, much more than you'd think. She's a real girls' girl."
On Nicole: "She is quite good at doing an Essex accent. And she laughs at herself. I still want to grab her hair sometimes and mess it up. She always looks perfect.
On Louis: "If you want gossip, go and ask Louis. He knows everything. I always try and get stuff out of him."
And speaking about her co-host Olly Murs, Caroline told heat: "He's like my stepbrother. I say "step" because it means we can still have a little flirt on-screen. Because if you flirted with your brother it would be weird. I don't think we fancy each other, we just flirt…"
The full interview appears in this week's heat, on sale now. Watch Caroline on The Xtra Factor, ITV2, Saturdays and Sundays, and check out her X Factor column, only in heat.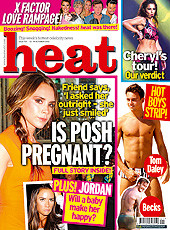 ENTER OUR COMPETITION TO WIN THE ULTIMATE AIRPORT LOUNGE EXPERIENCE