Mark Bridger wept as he appeared at Aberystwyth Magistrates' Court on Monday, accused of the abduction and murder of five-year-old April Jones.
The 46-year-old was remanded in custody and will next appear at Caernarfon Crown Court on Wednesday.
Bridger cried to himself as he spoke to confirm his name, age and address. He also confirmed he understood the charges.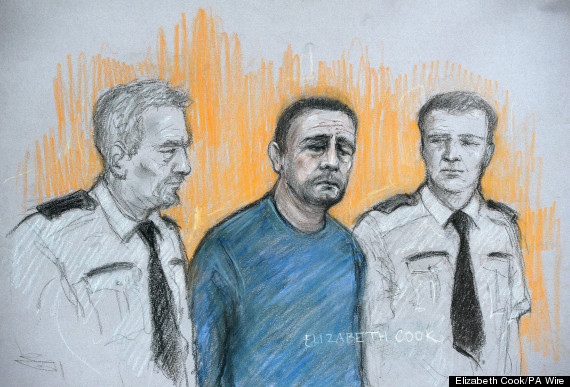 Mark Bridger is due to appear in court on Monday
The former lifeguard appeared on the verge of tears throughout the hearing, which lasted around four minutes.
He was charged with the abduction and murder of April on Saturday following four days of questioning.
Bridger was arrested the following day.
There were angry scenes outside the court as the van carrying Bridger arrived for today's hearing.
The court clerk read out each charge individually, asking Bridger if he understood.
When the murder charge was read out he answered "yes" with a tremor in his voice and tears in his eyes.
He answered "yes" twice more to confirm he had understood each charge.
When his name was read out, he said: "That is correct."
He answered "correct" to confirm that his date of birth was November 6, 1965, and said the same for his Mount Pleasant farmhouse address at the village Ceinws.
April, who suffers from cerebral palsy and needs daily medication, was last seen on the town's Bryn-y-Gog estate on Monday evening.
A witness saw her step into what is believed to have been a Land Rover Discovery car. April Jones has been missing since Monday
Parents Coral Jones, 40 and Paul Jones, 44, allowed her to play out late as a treat after she received a glowing school report.
April remains missing despite an intensive, ongoing search effort which has now spanned a week.
More than 700 people packed into Machynlleth's St Peter's Church yesterday to attend an emotional service for the schoolgirl.
Reverend Kathleen Rogers led the moving sermon, in which she said: "The realisation is coming on since yesterday when we heard murder - that has hit home." Hundreds took part in a procession before the service
Reverend Rogers said prayers for April's parents and paid tribute to the community who had pulled together to help in the search.
She read a touching poem on behalf of April's mother called "Mum" as the Bishop of Bangor, Reverend Andy John, said the tight-knit community had "touched the heart of people around the world".
He revealed that emails had been received from as far afield as South Africa and New Zealand - with a church in Texas even making a donation.
Mountain rescue teams were stood down last night as the search operation switched emphasis.
Meanwhile the hunt goes on, with investigating officers revealing police numbers on the ground are expected to double this morning.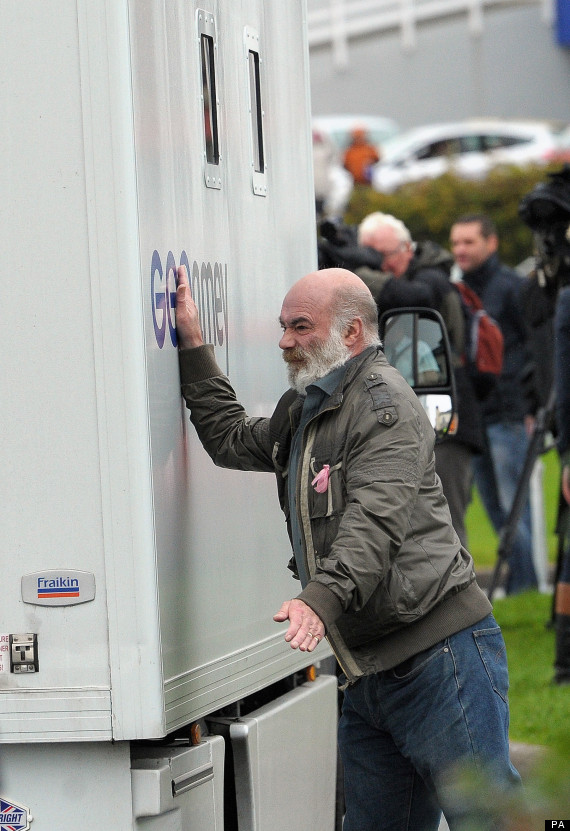 The police van carrying Bridger was attacked as it left court
Night time search efforts have been suspended, with the shift in manpower being described as a change of "resources rather intensity".
Superintendent Ian John paid tribute to mountain rescue volunteers "who have worked themselves to a standstill in the search for April".
He added: "We are upping our numbers to 18 teams which will be over 100 officers."