Michelle Heaton broke down in tears on Lorraine this morning as she discussed her fears after she was told she had an 80% chance of contracting breast cancer.
Michelle - who is currently deciding whether to have a double mastectomy and her ovaries removed after finding out she has mutated gene called BRCA2 - also tearfully revealed that eight-month-old daughter Faith has a 50% of inheriting the gene.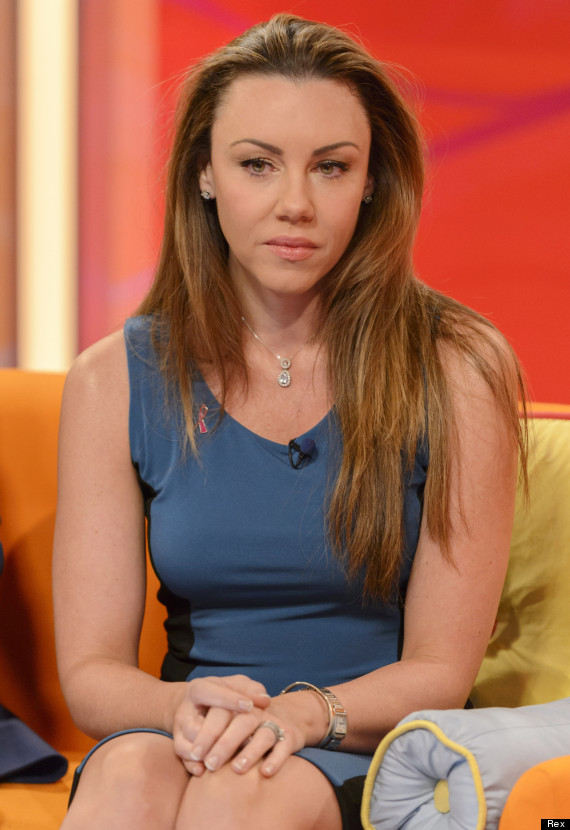 Speaking about her guilt, she told host Lorraine Kelly: "A major part for me finding out that I had the gene was the guilt of possibly passing it on to Faith.
"She now has a 50 per cent chance of inheriting the gene from me, so I believe when she's 18 she will be legal to be genetically tested."
Despite agonising over her decision on whether to have the operation, Michelle revealed her biggest fear is leaving her daughter without a mother.
"It's really difficult to say how you feel when you get told something like that because when you look at your husband and he's getting clearly upset, and then you look at your little baby who's laughing and giggling and she's not aware of anything, you just feel things crumbling around you," she said.
"If I go, will he [her husband] find somebody else? And I know it's an awful thing to think, but the last thing that you want to do is have your little baby without a mum.
She continued: "So I almost give my husband permission to find somebody else if anything ever happens to me because I'd want her to have a mum."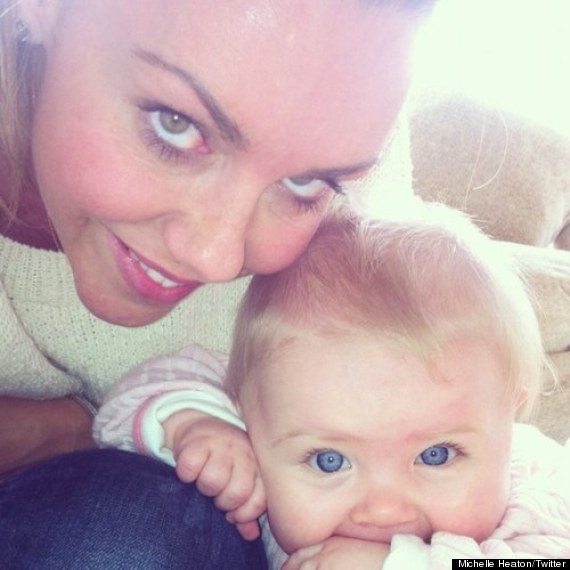 Michelle with daughter Faith
If Michelle decides to go ahead with having her ovaries removed, she faces not being able to conceive more children of her own.
As a result, she said she is glad she has found out the news after giving birth to Faith.
"I feel lucky that I found out now, rather than pre-Faith, because maybe the pressure would be too great to conceive as quickly as I have.
"I'm fortunate that I have one gorgeous child, but of course I'd love more," she added.
Michelle recently hit back at Twitter trolls who attacked her after she revealed she had been diagnosed with the gene.
HUFFPOST UK CELEB ON FACEBOOK | FOLLOW US ON TWITTER
ENTER OUR COMPETITION TO WIN THE ULTIMATE AIRPORT LOUNGE EXPERIENCE