Wayne Rooney has admitted he "could have played better" for England ahead of this week's two World Cup qualifiers against San Marino and Poland.
After a phenomenal Euro 2004 in Portugal when he scored four goals in four games aged just 18, Rooney's performances at the 2006 and 2010 World Cups and the summer's European Championship have been blighted by fitness issues and suspension.
The Manchester United striker turns 27 on 24 October and although flummoxed as to why he has under-performed since Portugal eight years ago, he remains eager to prove himself at an international tournament.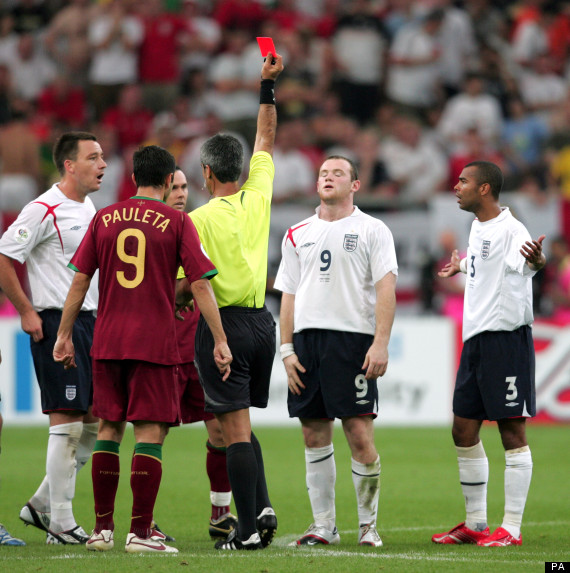 Rooney is sent off at the 2006 World Cup against Portugal
"I'd have liked to have played better for England but, for whatever reason, it hasn't happened," he said. "I'd like to know why, but I can hold my head up high and say I've always worked hard, given everything and will continue to do that.
"Sometimes it happens where you don't play well, but you have tried. It just happens. I always feel I have given everything, whether I have played well or badly. But, looking back, I know I can do better. But I wouldn't let the previous tournament distract me going forward."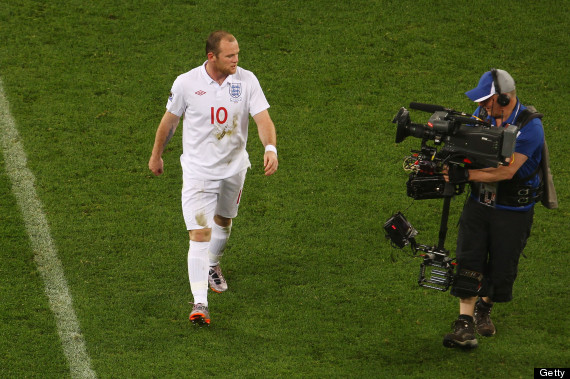 Some choice words for England's booing supporters at the 2010 World Cup
Those three tournaments which cloud Rooney's ability as an international footballer were all played under a different coach. In 2006, Sven-Göran Eriksson selected Rooney even though he broke his metatarsal in late April, along with just three other forwards.
One of them, Michael Owen, was also recovering from a metatarsal injury and would rupture his anterior cruciate ligament at the tournament, while Theo Walcott's controversial selection was contradicted when he played no part at the finals.
Rooney's role as a lone striker in the knockout rounds frustrated him, and his aggression was taken out on Ricardo Carvalho's groin in the last eight against Portugal as he picked up his first red card for the Three Lions.
Four years later Rooney was unfit after he played on with an ankle injury at the end of Manchester United's Premier League campaign. Frustration took over him again as he questioned England fans' loyalty at the end of the 0-0 group stage stalemate with Algeria.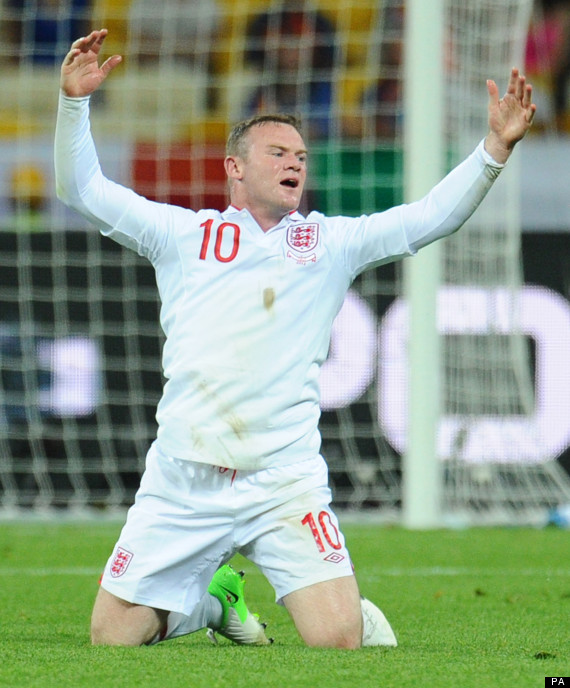 Despite a break prior to Euro 2012, Rooney was underwhelming for England
And for the summer's Euros he was suspended for the first two games after being sent off in the final match of England's qualifying campaign away in Montenegro. He scored the winner on his return versus Ukraine and converted a penalty in the quarter-final shootout against Italy, but Rooney lacked sharpness and was again impeded by Roy Hodgson's tactics and England's infamous inability to retain possession.
Despite the personal setbacks, he is keen to stress responsibility should be shared among the national side.
"It's still a great honour to play for my country and I know I haven't played at my best but, being honest, as a team we can do better," he told the Guardian.
"I am not going to win a tournament on my own. We need the whole team to perform. But I can see we are heading in the right direction. I feel we are working well with a lot of younger players in the squad, and there is a different feel and way of playing when we are on the training pitch. It is a case of us moving forward."