A Water Is Life video using the Twitter hashtag #Firstworldproblems to highlight the gap between the haves and the have nots is one of the most innovative charity campaigns to hit YouTube.
Lines such as a 'I hate it when my phone charger won't reach my bed' and 'I hate it when my house is so big I need two wireless routers' are read out by Haitians, most of whom live on less than a dollar a day.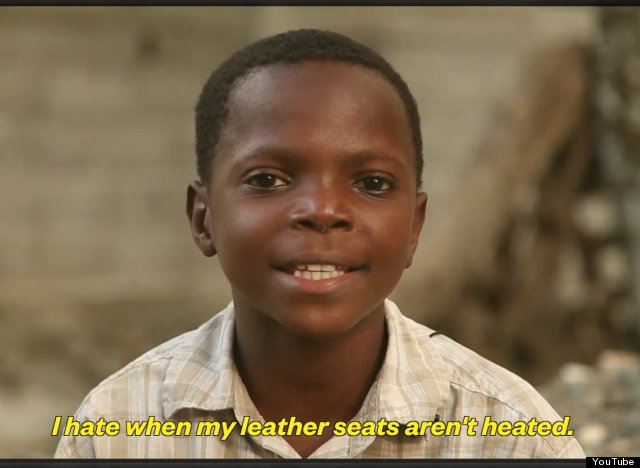 Those pesky leather seats making your bum cold? Don't sweat the small stuff
It's one of the first campaigns that is trying to "reverse-trend" a popular hashtag and has been watched millions of times in just five days.
Water Is Life has reported a rise in donations and advertising company DDB, which made the video, has been widely praised for its hard-hitting campaign.
Executive Creative Director at DDB New York, Matt Eastwood, told the Huffington Post UK said he hoped to eliminate the #firstworldproblems hashtag
"#FirstWorldProblems allows its user to self-mock the petty concerns of those in so-called "first world" countries, yet seem strikingly insensitive when compared to real issues across the world.
"Our belief is that although the #FirstWorldProblems hashtag was created as a self-mocking mechanism for the privileged, these tweets about "problems" also showcase a lack of sensitivity about serious concerns and the ways that social media users can help improve real problems."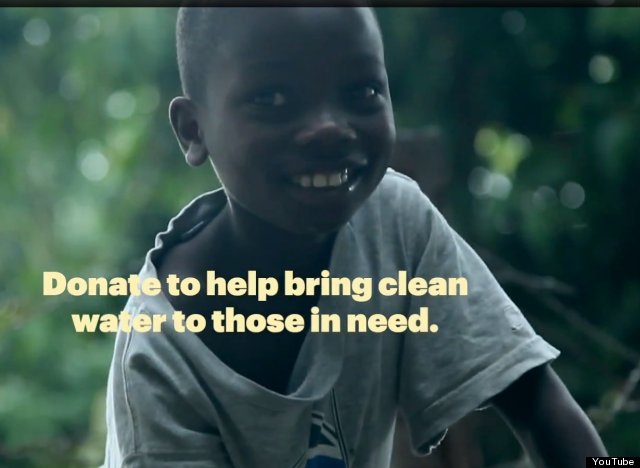 Donations to the Water Is Life campaign have gone up since the video was filmed
He explained how the Haitians were more than happy to take part in the pro-bono project.
"The Haitian people were in on the joke. The #FirstWorldProblem tweets were funny to them too and elicited laughs as we asked them to read our their lines, because the 'problems' that we were describing were so mundane."
Eastwood said that they decided to ask Haitians to take part as the nation is the poorest in the Western Hemisphere.
"It really humbled us to spend time with those who were happy despite these less than ideal living standards.
"There was electricity for roughly two hours per day at the discretion of the power company, so all equipment had to be battery operated.
"And since they were there with a team who was digging a well for the town, there was no running water at the time. "
A quick Twitter search for #firstworldproblems shows that though the hashtag is not completely gone, the video has spread a greater level of awareness. Many are using the hashtag to post the video, in a reversal of the original phenomenon.
Underneath the Water Is Life YouTube video, the comments are littered with praise for the clip and people urging others to donate.
One writes "This really touched me...especially knowing that they probably don't even know what these thing are and that our children complain about these "first worldproblems" I am inspired and touched by this vide thank you"
While another posts "I hate when youtube makes me realize how selfish I am... :( Let's donate!"
Take a look at some pictures below showing what life is like in Haiti