Pippa Middleton was alongside the Duke and Duchess of Cambridge as they attended a private event at the exclusive LouLou private member's club on Wednesday night.
The couple, who had this week been touring the northeast and opened the FA's new coach training complex in Burton-on-Trent were at the club for a book launch with friends.
However, the two spent most of Wednesday apart, the Duchess had been in Newcastle on Wednesday during a series of visits to the northeast while Prince William attended the funeral of his former nanny, Olga Powell.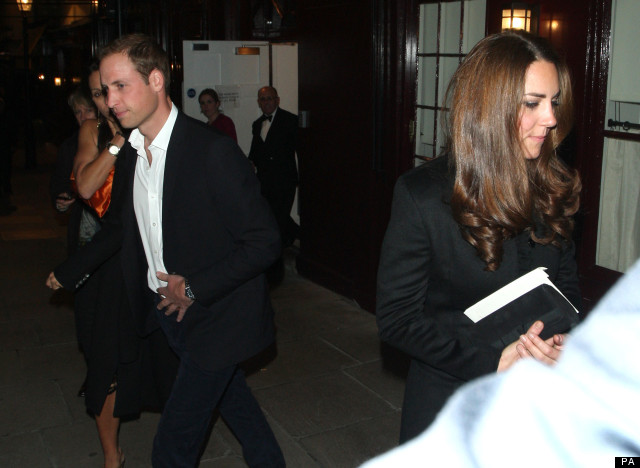 The royal couple slipped into the club and separated as they left late on Wednesday night
Joining the royal couple were Kate's sister Pippa, and Prince William's cousin Princess Eugenie.
It isn't often that the other Middleton sister joins the couple on events, but this night was an exception.
Earlier in the day, the Duchess had met hundreds of adoring Geordies in Newcastle, even receiving a quick hug from a keen 10-year-old.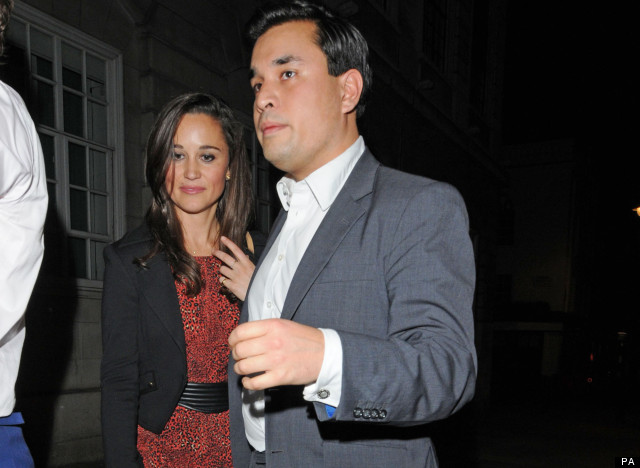 Pippa Middleton, Kate's sister, was seen out with Kate and William
The visit was Kate's first official trip to Newcastle and turned into a solo event when the Duke of Cambridge was forced to cancel his appearance to attend the funeral of his former nanny.
Olga Powell, who died last month, cared for William and Prince Harry when they were young boys, including during the difficult period when their parents' marriage was breaking up in the early 1990s.