She jetted off to Hawaii, cavorted on a beach in a bikini and generally lived it up in the video for her last single, errrm, 'Live It Up' but it's the decidedly less glamorous (and much chillier) surroundings of a London street that's the setting for Tulisa's latest vid.
The 'X Factor' judge was spotted filming scenes for her forthcoming single, 'Sight Of You' earlier today - and it looks like her pet pooch will be getting a starring role too.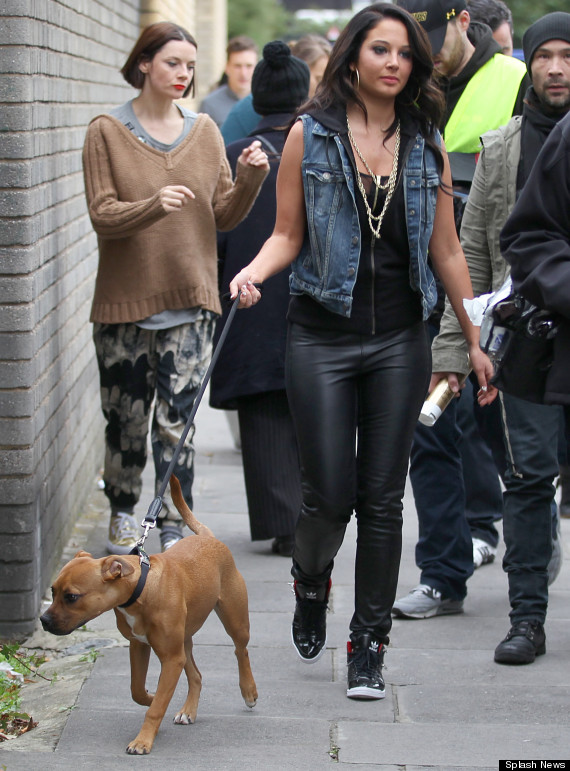 And despite it being October Tulisa was all smiles as she filmed the clip in skin-tight leather trousers and a cut-off denim jacket.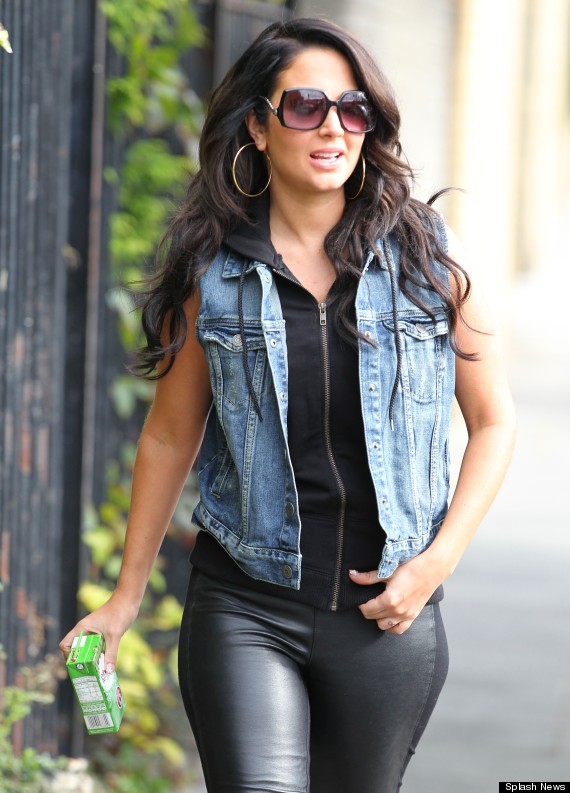 'Sight Of You' is the third single to be taken from the former N-Dubz star's first solo album, 'The Female Boss', which she unveiled the cover of earlier this week.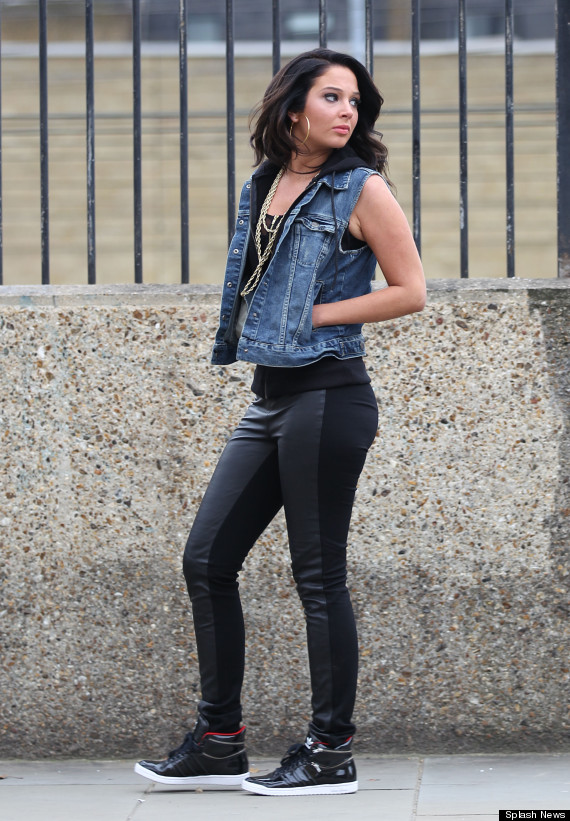 The album - which features songs from the likes of The Dream (Rihanna, Beyonce), Eg White (Will Young, Adele) and Diane Warren (Whitney, Celine Dion) - is released on 26 November.
ENTER OUR COMPETITION TO WIN THE ULTIMATE AIRPORT LOUNGE EXPERIENCE