Not many women feel more exposed and fragile with their clothes on, but Agyness Deyn is, in many ways, unusual.
Playing the role of Flo in gritty drug drama 'Pusher', released this week, required her to wear two very different hats - at work, a confident stripper, at home a vulnerable girlfriend in thrall to her partner Frank - and it's clear which one demanded the more from the supermodel turned actress.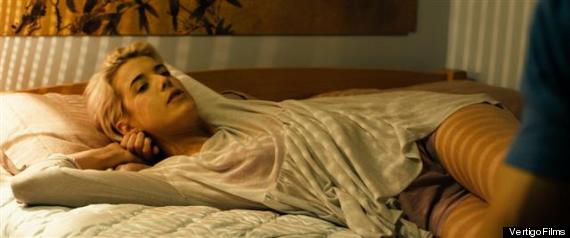 Agyness Deyn - more vulnerable with her clothes on in 'Pusher'
"When we were filming the stripper stuff, I was so in character where that's my job, that it was nothing," she tells me, with the flippancy befitting someone called one of the top models of the 2000s by French Vogue magazine.
"It was actually more vulnerable to play her at home, because of the dynamic in the relationship (with Frank, played by Richard Coyle). She was on edge because of the dynamic, so that was actually more intimidating.
"What makes someone vulnerable? Who is that one person who pushes the buttons? For her, that person is Frank.
"While all those other men are watching her, she just wants to be seen by him, and it makes her quite child-like."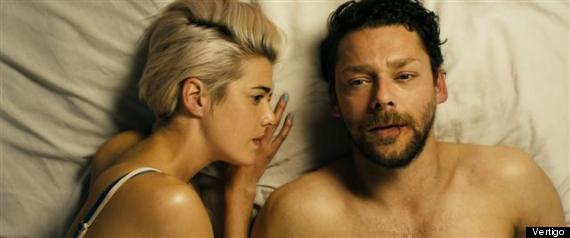 Flo (Deyn) only wants to be noticed by Frank (Coyle)
The former chip shop worker turned supermodel, famously as chameleonic as the character she's talking about, is evidently immersed in 'Pusher', a decidedly unglamorous look at London's druggy underbelly to what looks like a glamorous world.
Frank is an East London dealer who grows increasingly desperate after his botched get-rich-quick scheme goes completely wrong, leaving him with a debt to pay to an impatient collector.
It's based on a previous trilogy created by 'Drive' director Nicholas Winding Refrn, and is not your standard first toe-in-the-water role that you might expect a model to take.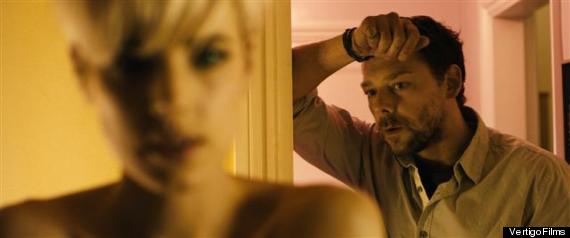 "Who's that one person who presses the buttons?"
This is only Deyn's second feature-length film, but she's made it clear that this is the direction she now wants her career to go, and is gearing up for her first lead role in 'Sunset Song' in January, where she'll be directed by a man who looks after his leading ladies well - Terence Davies - so the future looks good.
In the meantime, it's 'Pusher' which, according to Deyn and her co-star Coyle agree is more than a drugs-tale...
"We're not glamourising anything," reflects Coyle. "It's basically that you have to live with the decisions you make, and this story just happened to be about drugs, but it could have been about something else."
And Deyn nods emphatically. " I feel it's not really a story about drugs, it's about people, and levels of empathy."
Pusher is in UK cinemas from today. Watch the trailer below...