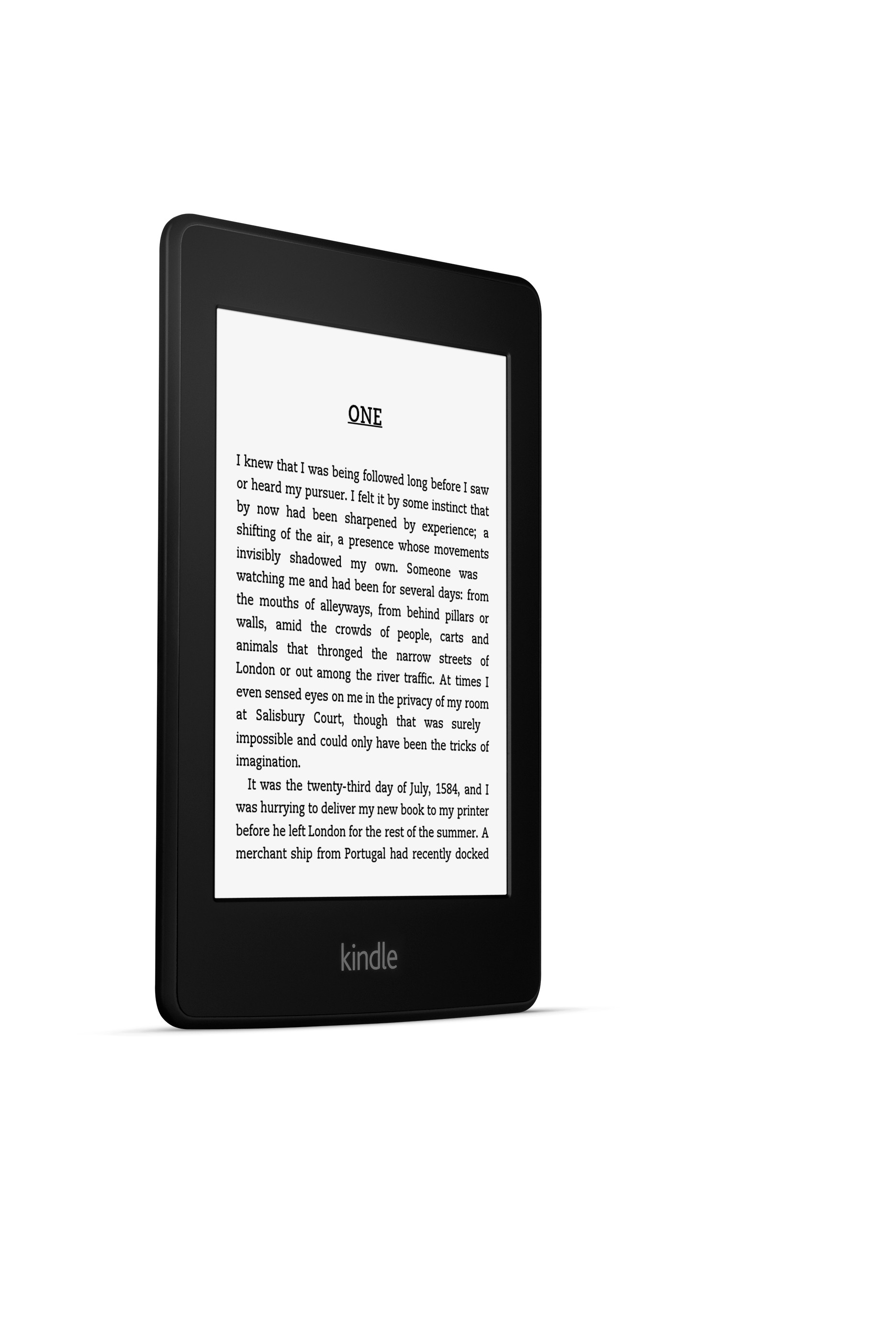 Amazon will launch a digital library in the UK later this money which will let Kindle owners borrow books for free.
The Kindle Owners' Lending Library makes more than 200,000 titles available to download.
Users can borrow up to one book per month, with no late fees.
The library will be free with an Amazon Prime membership, which costs £49.99 a year but also comes with unlimited free one-day delivery.
Amazon said the library includes popular titles such as all seven Harry Potter books, as well as thousands of titles by independent authors via its Kindle Direct Publishing service.
However, Kindles do not currently support the ePub digital reading format, which lets owners of competing devices borrow books for free from local libraries which use the OverDrive system.
The online retail giant made the announcement on Thursday, when it also confirmed its flagship E-reader - the Kindle Paperwhile - will be heading to the UK on 25 October.
The new device has a higher-resolution screen than the previous Kindle, as well as an in-built light for reading at night.
The Paperwhite will cost £109 in the UK for a WiFi-only model, and £169 for the 3G version.
Amazon claims Kindle it offers 62% more pixels and 25% increased contrast, and up to 8 weeks of battery life.
But Amazon boss Jeff Bezos has also admitted that the company only breaks even on its hardware, including the Paperwhite and the new Kindle and Kindle HD tablets.
"We sell the hardware at our cost, so it is break-even on the hardware," chief executive Bezos told the BBC.
""We want to make money when people use our devices, not when people buy our devices."