A set of new stamps celebrating Britain's contribution to space exploration is being issued by the Royal Mail.
The six stamps, which go on sale next week, mark the 50th anniversary of the launch of Ariel 1, Britain's first satellite.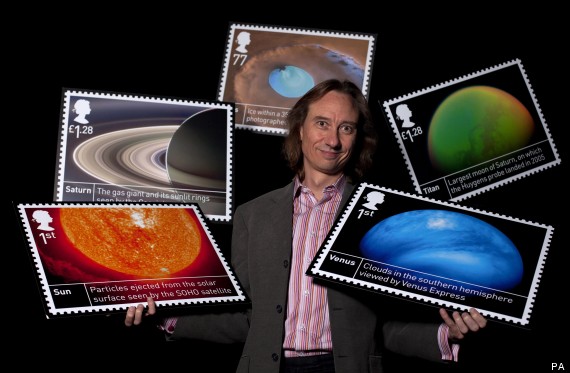 Images on the stamps include the cavernous craters of Mars, the rings of Saturn and the burning intensity of the Sun.
Royal Mail spokesman Andrew Hammond said: "Britain has played an important role in space exploration over the last half a century and our space science issue is a fitting tribute.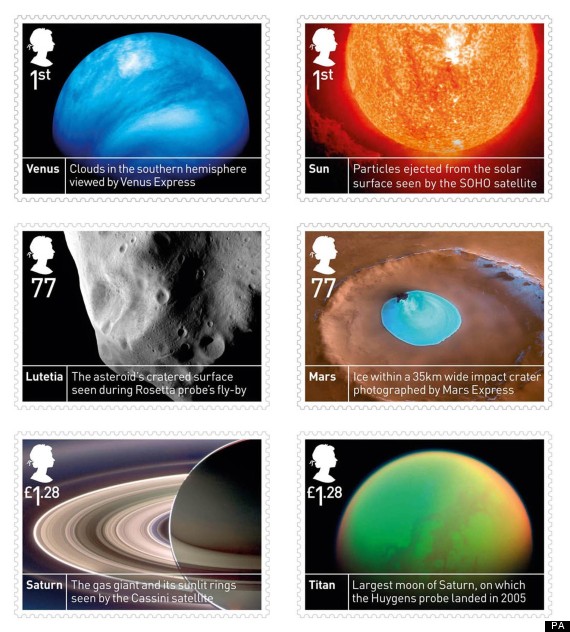 "The images all come from the European Space Agency in which Britain plays an important role, not least on the Mars Express mission and Cassini-Huygens probe, from which two of our stamp images are taken. We're delighted to be bringing stunning imagery of our solar system right on to the nation's doorsteps through this latest stamp issue."
Elsewhere this week in Culture...