If it feels almost impossible to turn on your telly without a Fox appearing on screen, bear in mind this is only the latest generation of the celebrated acting family to be brought into close-up. The Foxes have been perfecting this acting malarkey for more than half a century.
It all started with theatrical agent Robin Fox and his writer wife Angela Worthington, and their three sons, Edward, James and Robert.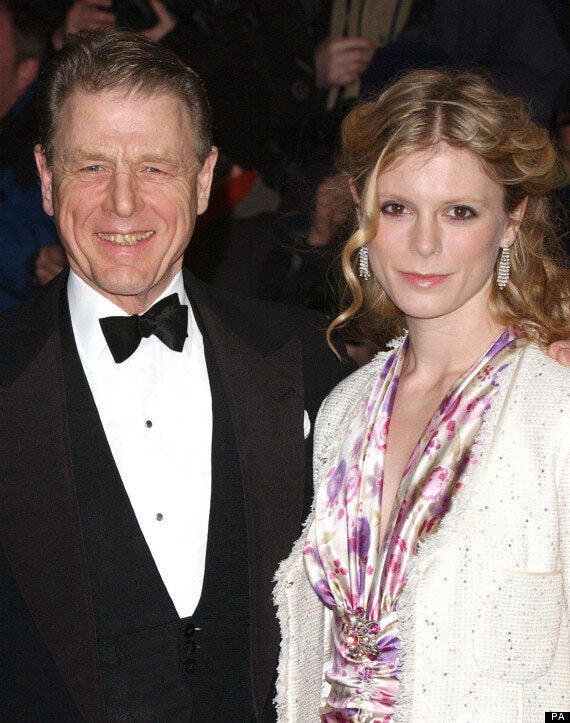 Edward Fox with daughter Emilia
Edward – most recently seen lending his distinctive tones to British drama, proffering the Battenburg in 'Midsomer' – made his theatrical debut in 1958, and worked as an extra in 'The Loneliness of the Long-Distance Runner' four years later. His role in 'The Go-Between' (1970) brought him to the attention of Hollywood, resulting in arguably his defining role, the silent assassin in 'Day of the Jackal' (1973).
Since then, he's never been out of work, from appearing on the big screen in clipped-tone classics like 'Force 10 From Navarone' and 'A Bridge Too Far', to his memorable turn as Edward VIII in TV's 'Edward and Mrs Simpson'.
Middle brother James Fox made a swifter dash for stardom in the 1960s, earning a BAFTA for Most Promising Newcomer in 'The Servant'. Roles on-screen opposite Mick Jagger in 'Performance' (1970) and a relationship off-screen with Sarah Miles all helped make him a high-profile figure of the 1960s and early 1970s, before it all got too much for him, and he turned his back on the industry to embrace life as an evangelical Christian for a decade.
Since his return to business, he has been successful inhabiting the same kind of roles as brother Edward, appearing in 'A Passage to India', playing lead role Jeremy Blunt in Alan Bennett's 'A Question of Attribution', and walk-ons in 'Waking the Dead' and 'Lewis', most recently playing George V in Madonna's 'W.E'.
Not to be outdone by his elder brothers, Robert went into the entertainment business as well, but preferred to stay behind the camera. He has made his name as a supreme theatrical agent, following in his father's footsteps, on both Broadway and London's West End, and as a big screen producer. 'Closer', 'The Hours', 'A Month by the Lake' and 'Notes on a Scandal' are all among his well-acclaimed credits.
Robert was also briefly married to the late Natasha Richardson, which meant he tied his Family to another great British acting dynasty, the Redgraves.
One generation down, and the Fox family's creative bent is showing no sign of being diluted.
Two of Edward's children are Emilia and Freddie. Emilia Fox first appeared on screen as Mr Darcy's sister in the BBC's 'Pride and Prejudice' (1995), but is best known for her role as Dr Nikki Alexander in 'Silent Witness'. She even had her own links with another acting family, being married to Jared Harris, son of Richard, for four years until 2009.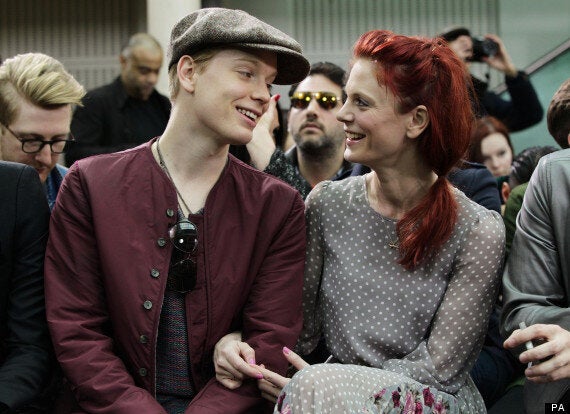 Freddie Fox with his sister Emilia
Freddie Fox is also gaining his own following, with the lead role in the BBC's 'Mystery of Edwin Drood', and a role in the recent 'Parade's End', as well as a stint on the London stage opposite Rupert Everett in 'The Judas Kiss', about Oscar Wilde's doomed love affair with Lord Alfred Douglas.
Two of James' five children are actors too, with spouses also in the industry. Son Laurence, who appears in 'Lewis', is married to Billie Piper. And daughter Lydia is married to actor Richard Ayoade, bringing even more creative blood into the acting dynasty that is the Fox fold.