UPDATE: A fourth child, aged 3, has died in hospital following the house fire. A man, believed to be the father of the household, is being treated for minor burns and a fifth child is in hospital in a critical condition.
Essex Police are treating the fire as suspicious.
The family have been named locally. Sabah Usmani and her sons Sohaib, 13, and Rayyan, six, as well as 11-year-old daughter Hira, died in their end-of-terrace house in Barn Mead, Harlow, Essex, at about 1am.
A third son, Muneeb, nine, and daughter Maheen, three, were rescued by fire crews and taken to hospital in a critical condition, although one later died at the Princess Alexandra Hospital. A fifth remains in a critical condition.
A woman and three young children have died and two other people are in hospital after a house fire, emergency services said on Monday.
Fire crews were called to Barn Mead in Harlow, Essex, at 1.45am.
The children who died are believed to have been two boys, aged six and 13, and an 11-year-old girl.
The occupants of the property were rescued, but a spokeswoman for Essex County Fire and Rescue Service said three children died.
Firefighters called to the scene described the house as being "100% well alight", with flames coming from the front and back doors.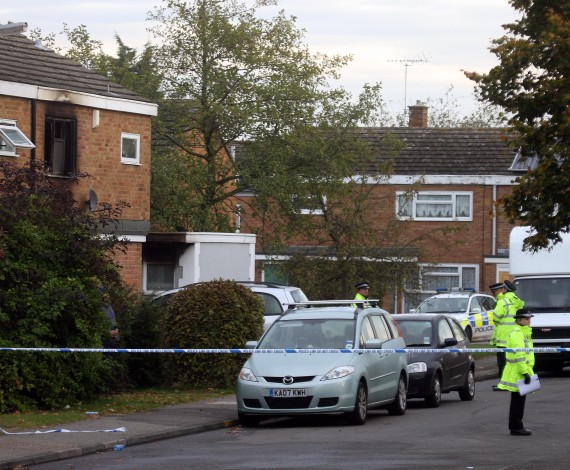 A woman and three young children have died and two other people are in hospital after a house fire
Assistant divisional officer Steve Foster, incident commander, said: "Crews arriving at the scene did everything they could. They were faced with a rapidly developed fire and went straight into the burning building wearing breathing apparatus to bring people out as quickly as possible.
"Once casualties were out, they worked alongside ambulance teams to do all they could.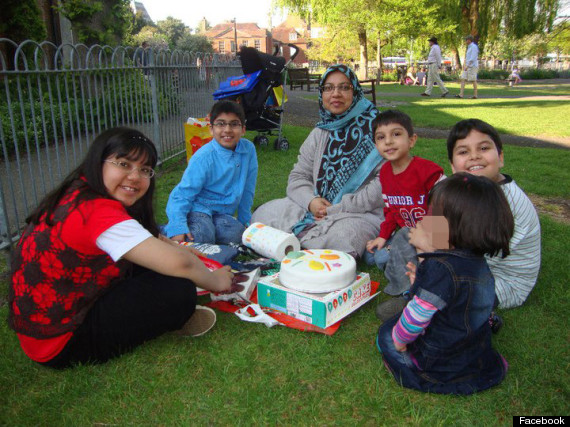 Dr Sabah Usmani with her five children
"Fire investigation teams are now working with police to establish how this tragedy happened and our thoughts are with those the family left behind."
A spokeswoman for the service said the father was not at home when the blaze broke out, and the four fatalities occurred at the scene.

She said: "We understand that firefighters brought them out of the house and were doing CPR (cardiopulmonary resuscitation) outside, and that they were confirmed dead at the scene.
"The incident is now in the hands of Essex Police."
Essex Police confirmed that three children and a woman had died in the blaze, and that two people were in hospital, one of them in a critical condition.
A police statement said: "The cause of the fire is under investigation and detectives are looking at the circumstances leading up to the fire, and ask that anyone who was in the area of Barn Mead in the early hours of Monday and has any information contacts police at Harlow police station on 101."
A joint police and fire service investigation will be carried out to establish the cause of the blaze.
Gary Sanderson, spokesman for the East of England Ambulance Service, said: "First and foremost our thoughts are with the family and friends of all involved in this tragic incident this morning.
"Following a rapid scene assessment by the first clinician on scene, our trust declared a major incident due to the severity of the incident.
"Ambulance crews worked extremely hard alongside the fire service to treat a total of seven casualties - two adults and five children - who were all conveyed to Princess Alexandra Hospital.
"Sadly, after everyone's best efforts, three children and an adult lost their lives. Two other children remain in a critical condition in hospital."
There is a burnt-out car yards from the house which is believed to have caught light at the same time as the house fire.
It is not known if the two incidents were linked but firefighters were seen examining the vehicle.
Sharon Pavey has lived in the house next door for 10 years.
She said the family had only recent moved to the area and she believed the father worked as a hospital.
She added: "I saw flames coming out of the back window and dialled 999 but they were already on their way.
"The flames and smoke were billowing out and we could tell it was very serious.
"I don't think many people knew them but we are all in shock and this is very sad news."