This first picture of Liverpool communications director Jen Chang meeting the user behind the Duncan Jenkins parody Twitter account at Evuna restaurant in Manchester has been revealed.
Published by the Sporting Intelligence website, the CCTV image comes after it was also revealed on Tuesday Sean Cummins, the user now identified, had obtained the footage after he claimed he had been threatened by Chang.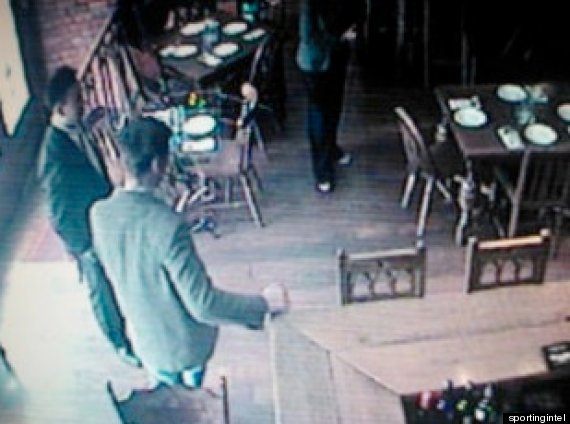 Chang and Cummins
Cummins accused Chang and Liverpool of having knowledge about his family and his father's business - which was named during the rendezvous in the Deansgate area of Manchester. He claimed he was also told by the former Sports Illustrated writer he would have "dog s**t coming through your letterbox", would have to take his Facebook page down and "might even have to move house" because "football fans are crazy".
Chang refuted the allegations and said he "will not be responding to total nonsense".
"The contents of my tweets that are included in the blog bear no relation whatsoever to the false accusations made by a fictional character," the Daily Mail report him as saying.
Chang, who only joined the club this summer, contacted the anonymous writer on 19 August after @duncanjenkinsfc said Nuri Sahin was certain to sign for Liverpool.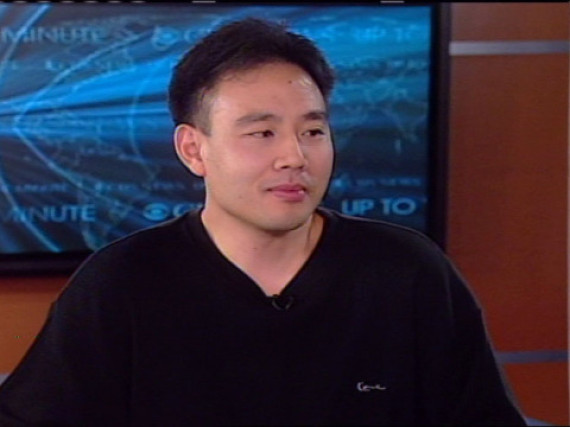 Chang used to work for Sports Illustrated
Cummins posted a direct message he received from Chang, who was supposedly perturbed the 'scoop' had cost Liverpool more money in their transfer negotiations.
Posted on the blog post are a number of email exchanges which lead to a meeting in the chic Manchester area of Deansgate when Chang candidly informed the Duncan Jenkins innovator why he was so distressed.
Chang's apparent paranoia led him to believe the user behind the Duncan Jenkins account had a mole at Liverpool but was told "there was no mole", yet Chang "found it difficult to believe".
He has also been accused of harassing 'Jenkins' by ringing him incessantly until midnight, totting up at least 20 unanswered calls, and also promising him a lifetime ban from Anfield.
The matter is of extreme embarrassment to the Reds after the PR disaster they suffered under Kenny Dalglish's management during the Luis Suárez race row.
After Suárez was found guilty by the Football Association, Liverpool players and staff wore T-shirts in support of the Uruguayan at their Premier League fixture away to Wigan in December.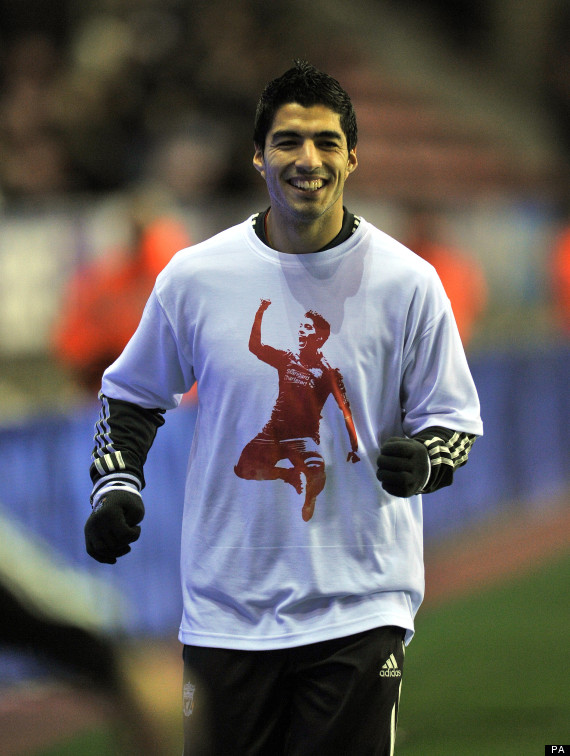 Chang joined the Anfield club from Sports Illustrated where he was the senior editor for football-related content in New York.
He grew up in England and says he is a supporter of the club since 1981.