Victoria Pendleton says competing on 'Strictly Come Dancing' has stripped her of her pride.
Olympic cycling's golden girl came bottom of the leaderboard on the first live instalment of the BBC1 show, only to improve this weekend.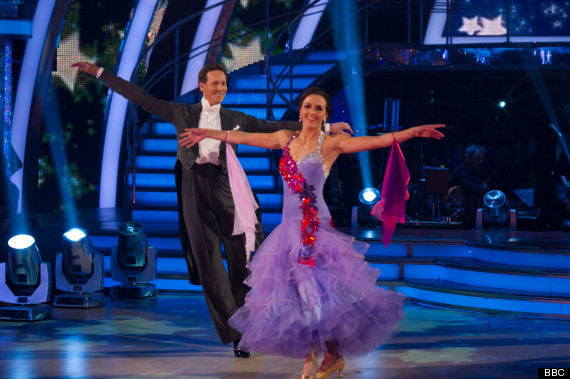 Victoria Pendleton and Brendan Cole did better this week
However, she told the Radio Times: "'Strictly' is slowly stripping me of all of my dignity!
"I left all of my pride in tatters on the dance floor after my first performance and the ironic thing was that I wasn't nervous, I wasn't worried and I felt prepared beforehand... I have never experienced that feeling of helplessness before."
Strictly Predictor: HuffPost UK Profiles Victoria Pendleton And Rates Her Strictly Chances
Victoria, 32, whose dance partner is Brendan Cole, said of her second week: "I felt so much more comfortable with the foxtrot - my legs were bent and felt more natural, and it was slower so I had more time to think, which is obviously something I need.
"I'm never going to be the world's best dancer, but I was determined to go back out there and prove that I can get through a routine."
This Weekend's Results: Strictly's Say Goodbye To Their First Couple