People often claim to suffer for their art, but few of them literally bleed for it.
New York-based Vincent Castiglia, on the other hand, has been making headlines for precisely that: he paints in his own blood.
Describing his work as "literally a blood sacrifice on the altar of art", Castiglia claims to have used around 12 pints of blood throughout his career so far.
Blood, sweat and tears went into this piece. OK just the blood...
His larger works can take several months (and no doubt plenty of lie downs) to complete, and sell for anything from $950 (£594) to $26,000 (£16,250).
Appropriately the artworks themselves lean firmly towards the gothic, with skeletons, zombies and obligatory female nudes rotating (and sometimes mutating together) around a series of religious symbols.
If the subject matter reminds you of the sort of thing you can find printed on Zippos and hoodies in shops that also sell bongs, the technical skill on display is at least pretty impressive.
Castiglia - a dead ringer for Satanic Bible author Anton LaVey - is clearly a talented artist, but would his work merit any attention if he wasn't producing it at the expense of his own hemoglobin?
Check out the work for yourself and let us know what you think...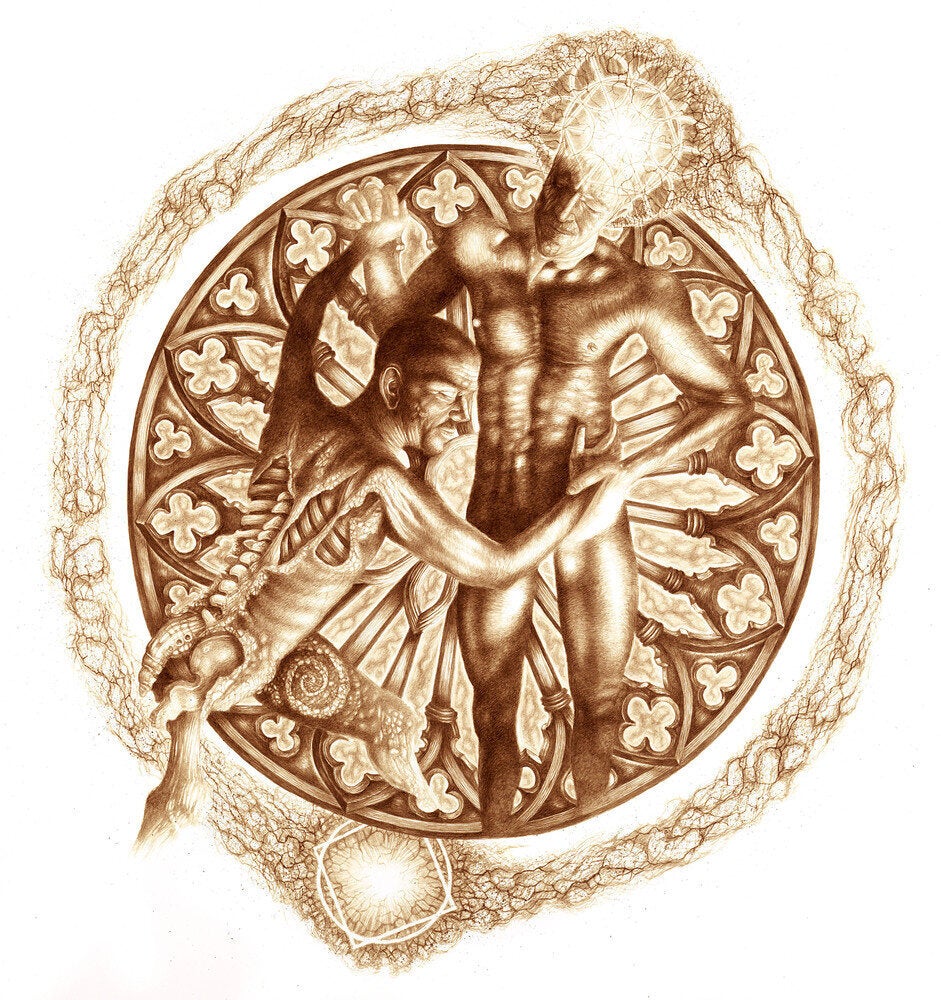 Blood Art
Related