Some England fans did manage to look on the bright side of life despite their washout against Poland in Warsaw, as some drowned their sorrows - and nearly themselves - with a bath in the stands.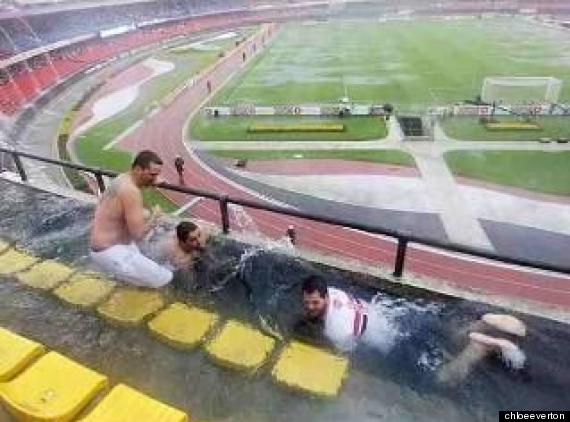 In a picture which illustrates the sheer volume of rainfall in the Polish capital on Tuesday evening, some opted for a filthy wash after the match's postponement was confirmed at 9:45pm local time.
England will eventually take on Poland at the National Stadium at 4pm BST today.