There's no denying Psy, the brains behind Gangnam Style, is looking pretty darn slick these days.
After all, when your video notches up more than 253million views in two months and takes over dance floors across the world, you can afford to wear what you bloody well like.
So we were rather charmed to stumble upon these pictures of Psy back in 2006.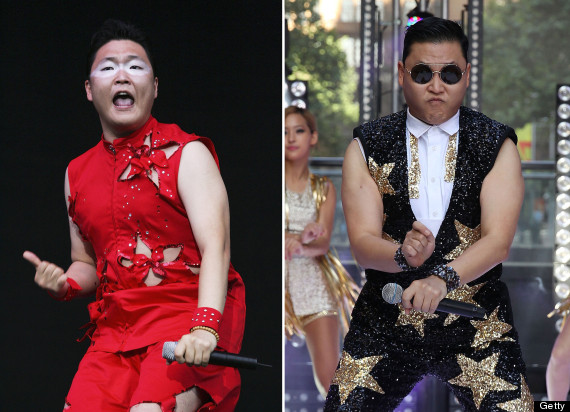 Psy storms the stage in 2006 (left)... and looking decidedly more slick this year (right)
No shades or tuxedos here – instead, PSY is rocking a scarlet, sequinned two-piece, complete with "sexy" flower cut-outs.
Performing at the Pentaport Rock Festival in Incheon, South Korea, Psy also sports a powdery "highway-man" mask.
Completing the outfit are a pair of tight wristbands, giving the portly performer a somewhat "sporty" look.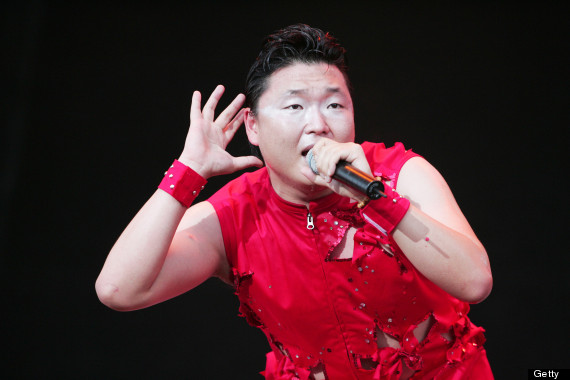 Cooee!
Psy, who also goes by the name Park Jae-Sang, has become South Korea's most successful pop export and has already signed a deal with American talent manager Scooter Braun, who manages Carly Rae Jepsen and Justin Bieber.
SEE ALSO:
His ascent has been seemingly unstoppable, as The Korea Herald points out, the video broke the 130-million mark on YouTube in just 58 days.
It adds: "It took more than three months for world star Justin Bieber to break that with his hit-song 'Boyfriend'. It was three years before the music video for Lady Gaga's 'Poker Face' broke the 130 million mark."