Lebanon's tourism minister is considering suing the makers of 'Homeland' over the way Beirut is portrayed.
In a scene from the latest episode of the hit US TV series screened in the UK, a street in the Lebanese capital is shown swarming with militants carrying assault weapons as a jeep pulls up carrying the world's No 1 jihadi to a meeting with Hezbollah commanders. Meanwhile, US snipers lurk on a rooftop.
The scene is actually filmed in Israel.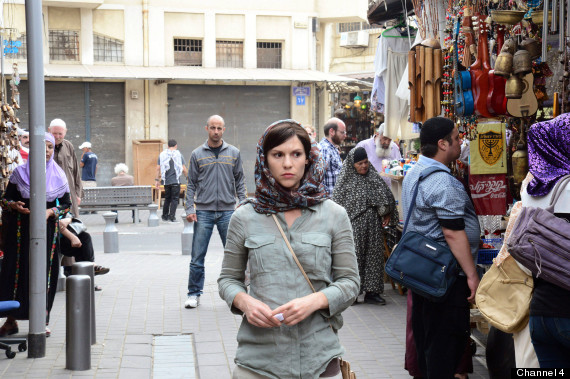 Claire Danes in Homeland
Tourism Minister Fadi Abboud said he is so upset about the portrayal of Beirut in the Emmy-winning show - which stars Claire Danes and Damian Lewis - that he is considering a lawsuit.
"The information minister is studying media laws to see what can be done," he said.
Mr Abboud pointed to the scene with the snipers. Hamra Street in West Beirut is portrayed as a hotbed of violence, but it is actually a lively neighbourhood packed with cafes, book shops and pubs. "It showed Hamra Street with militia roaming in it. This does not reflect reality," he said. "It was not filmed in Beirut and does not portray the real image of Beirut."
Twentieth Century Fox Television refused to comment.
'Homeland', based on the Israeli series 'Prisoners Of Wa'r, is about a US Marine named Nick Brody (Damian) who was a POW for years in the Middle East. The government and the public see Brody as a war hero, but a CIA operative played by Claire believes he was turned by the enemy and is now a threat to the US.
The second season began last month, and some of the urban scenes are shot in Tel Aviv, the Israeli metropolis about 150 miles south of Beirut.
Lebanon's leading LBC TV carried a report on the controversy, saying the show disparages Arabs and that its setting in Israel is "a double insult".
Read a review of episode two here.
Homeland series 2, episode 2