Sir Alex Ferguson has criticised Reading striker Jason Roberts' confession he will boycott wearing a Kick It Out T-shirt, warning "there shouldn't be sheep wandering off".
Roberts revealed he will not wear a T-shirt at their Premier League match against Liverpool on Saturday in protest at the perceived lack of action by the Kick It Out organisation.
But Ferguson, who confirmed his own player Rio Ferdinand would don a shirt despite rumours to the contrary, has questioned the wisdom of Roberts' stance.
"I have to disagree with Jason Roberts. I think he is making the wrong point," the Manchester United manager said at his press conference this morning.
"I don't know what point he is trying to make. I don't know if he is trying to put himself on a different pedestal from everyone. But he really should be supporting all the rest of the players who are doing it. When you do something, and everyone believes in it, you should all do it together.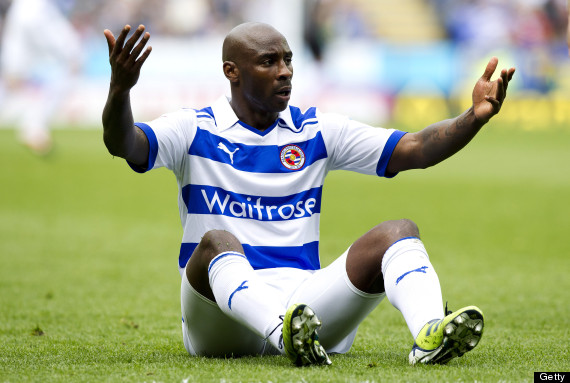 Roberts is disappointed with Kick It Out's progress
Ferguson also suggested Roberts, who has made just two substitute appearances this season, has adopted the guise of a pundit rather than a footballer due to his work with the BBC.
"There shouldn't be sheep wandering off. I think he is making the wrong message. All the players are wearing it. I have only heard that Jason Roberts is different – but he is very different. He plays a game and is in the studio 20 minutes after it. That is a great privilege."
Roberts, 34, vowed he is "totally committed to kicking racism out of football" but added he does not believe there is a "movement... that speaks for me and my colleagues".
"I think people feel let down by what used to be called 'Let's Kick Racism Out of Football'. People don't feel like they have been strong enough."