Neither Rihanna or Chris Brown have commented on whether they are officially back together or not but actions speak louder than words it seems as they were spotted 'hugging and kissing' this weekend as they attended their first official event together.
According to HollywoodLife, the pair were seen cosying up to each other as they shared a drink and a cigarette together at Chris' Queeby launch party on Saturday night.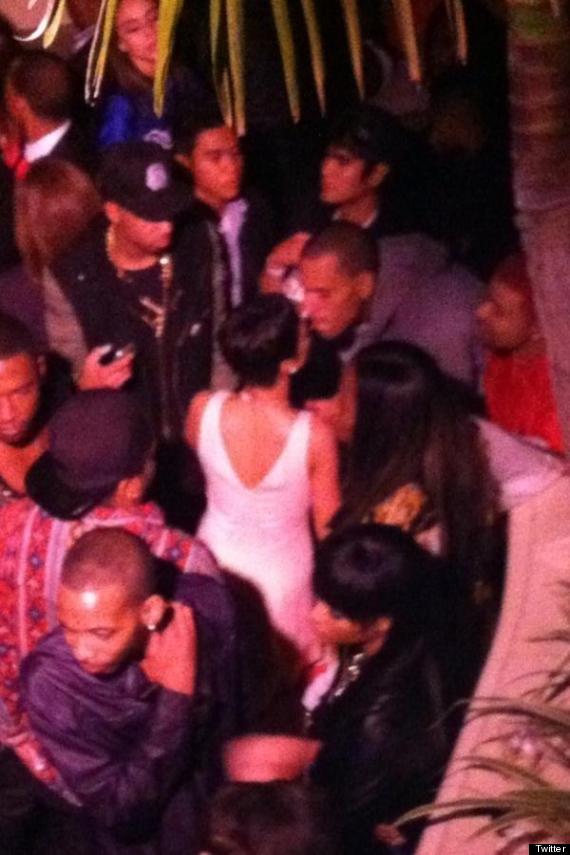 A photo captured by a partygoer, showed the pair leaning in for an embrace, while a video uploaded to YouTube by another reveller showed them in a corner of the party chatting away, with RiRi resting her head on Chris' shoulder at one point.
An eyewitness told the US website: "They kissed a few times and were holding hands for a minute. He made sure he claimed her and made her feel comfortable. He was a gentleman - don't worry.
"S**t, if they're not used to people seeing them out by now, I don't know what to tell you. I think they're way past that now. All they can do now is smile and look happy and trust me, they are that. They are happy."
However, they were both seen leaving the event in different cars.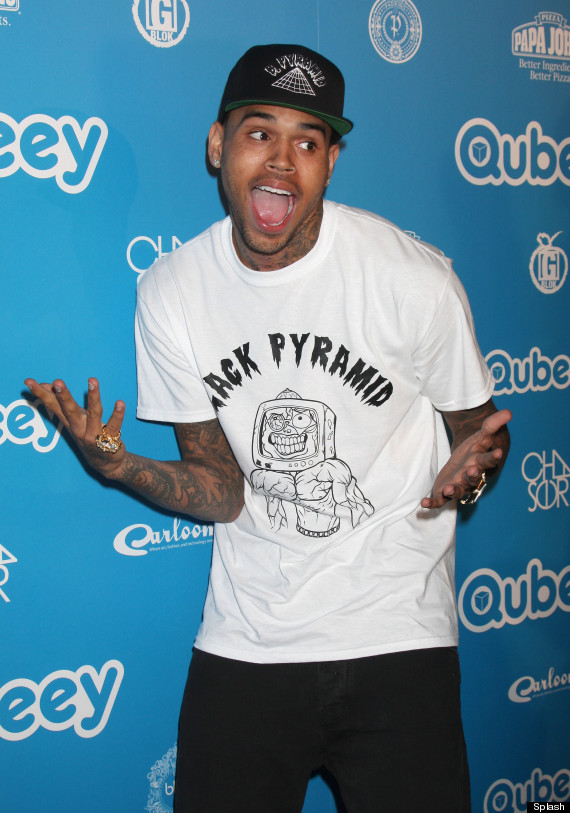 Chris walked the red carpet at the event earlier in the evening
Chris - who infamously beat Rihanna in 2009 - split with girlfriend Karrueche Tran last month, blaming his growing friendship with his ex, and later claimed he was "in love with two people".
HUFFPOST UK CELEB ON FACEBOOK | FOLLOW US ON TWITTER