Rihanna has been setting Los Angeles alight, literally, during filming for her new single, 'Diamonds In The Sky'.
Proving that she can still look hot even when dressed a little bit like she went sleepwalking during the apocalypse, these snaps show the sultry songstress in a revealing white dress framed by burning vehicles as a riot blazes around her.
The track is the lead single from her up-coming seventh studio album, 'Unapologetic'.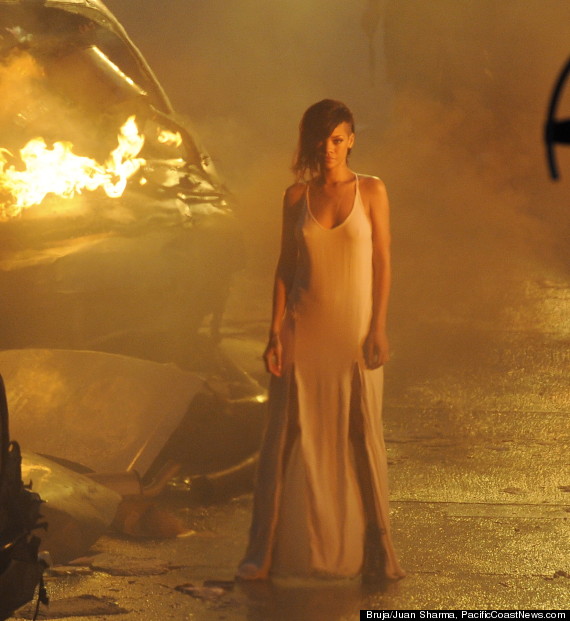 Lets hope the title isn't a reference to her private life.
The 24-year-old Barbadian beau has been snapped hanging out with Chris Brown who, I hope, was very apologetic indeed.
The song features the lyric "Shine bright like a diamond" a whopping 24 times.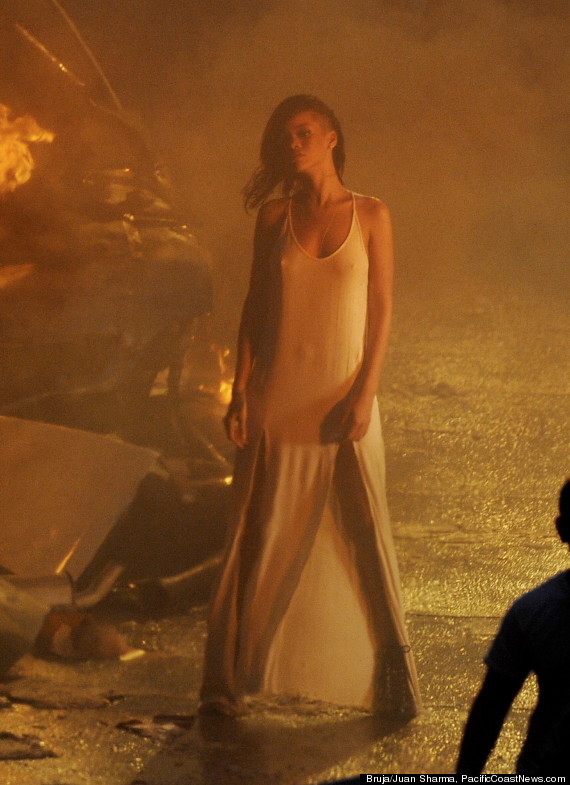 Rihanna told Las Vegas radio host Elvis Duran at the iHeartRadio festival: "The lyrics are very hopeful and positive, but it's about love, and the gears are a little different from what people would expect.
"I'm excited to surprise them sonically."
Ah, and I thought for a second it was an ode to 'Twinkle Twinkle'.
'Diamonds In The Sky' is available to download now.