Six renowned authors from the past century have been shortlisted for a prize to recognise the best ever winner of Britain's oldest literary award.
Novels by Angela Carter, Graham Greene, James Kelman, Cormac McCarthy, Caryl Phillips and Muriel Spark are in the running for the accolade by organisers of the James Tait Black Prize.
The Best of the Best of the James Tait Black Prizes will honour the favourite novel to have won the award since it was created in 1919.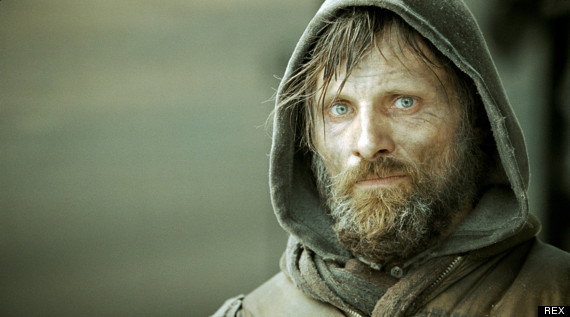 Cormac McCarthy's The Road was made into a popular film in 2009: but is it the book of the century?
The award is being made to celebrate the 250th anniversary of English literature study at the University of Edinburgh.
The six books competing for the accolade are:
Nights At The Circus by Angela Carter
The Heart Of The Matter by Graham Greene
A Disaffection by James Kelman
The Road by Cormac McCarthy
Crossing The River by Caryl Phillips
The Mandlebaum Gate by Muriel Spark
Regius Professor Greg Walker, chair of the James Tait Black Prizes, said: "This best of the best award is a wonderful opportunity to revisit some of the best writers in the literary canon.
"It is fitting in the year of celebration of 250 years of study of English literature at the University of Edinburgh that we recognise the wonderful contribution this prize makes to honouring great literature."
The shortlist was selected by scholars and students of literature at the university.
The winning book, which will be announced in December, will be chosen by a judging panel including broadcaster Kirsty Wark and award-winning author and writer in residence at the university, Alan Warner.
The James Tait Black Memorial Prizes were founded in 1919 by Janet Coats, the widow of publisher James Tait Black, to commemorate her husband's love of reading.
The annual awards are for the best work of fiction and the best biography published during the previous 12 months.
Who do you think should win?
Elsewhere this week in Culture...