Last year Tina Nash's partner gouged out her eyes with his bare hands, breaking her jaw and nose and leaving her blind.
Shane Jenkin, who pleaded guilty to GBH with intent, was imprisoned indefinitely for the attack, which left Nash feeling "buried alive, claustrophobic and not in control of my life".
The 32-year-old has now relived her shocking ordeal in her book Out Of The Darkness, which is being serialised by the Daily and the Sunday Mirror.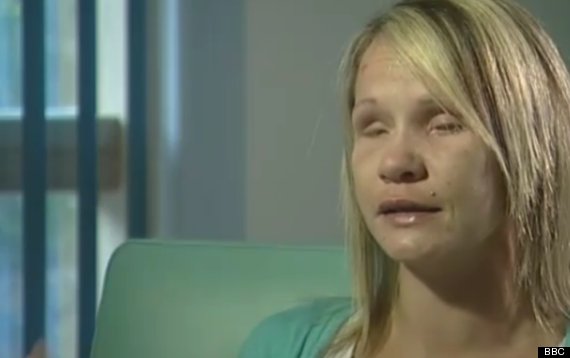 Tina was left completely blind after the attack
Despite being warned Jenkin had already served time for stamping on a man's head, leaving him brain damaged, Tina found him irresistable. The couple got together in 2009.
She wrote: "I'd become like a drug addict, only happy when I got my fix - of Shane."
When he began to be violent towards her, Tina recounts: "The nastier and scarier he was, the more scared I was to lose him."
She writes of passionate make-up sex but then recounts the time he broke her cheekbone and she found herself staring into eyes "black and emotionless like the Grim Reaper".
The book, which Tina hopes will inspire other women to leave violent relationships, describes how on one occasion she even apologised to Jenkin for provoking him.
A further attack saw Jenkin fitted with a tag that would set off an alarm if he entered her house - but the lovers reunited once more - this time at his house.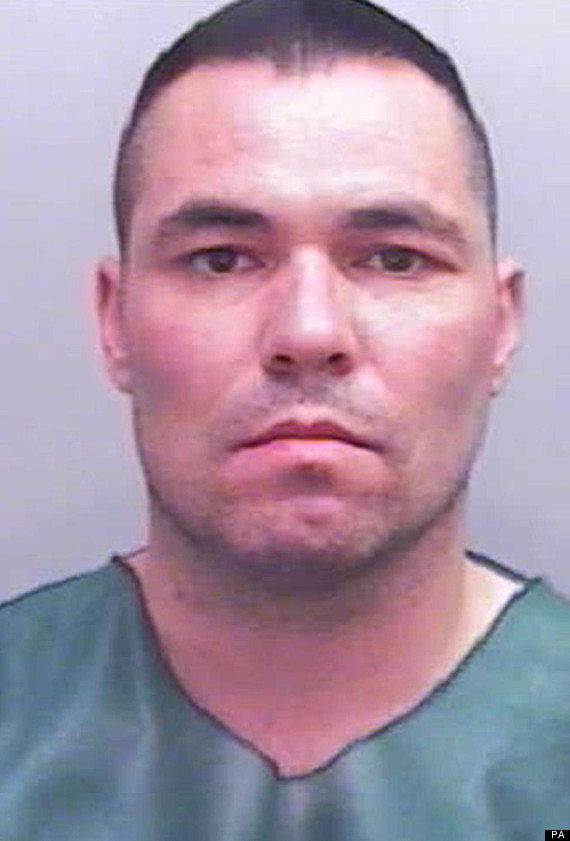 Shane Jenkin, 33, who has admitted GBH with intent
Tina says: "She says: "The reason I wanted to publish my story was to help those in violent relationships realise they are not alone and there is help out there for you. You are not to blame and you do not have to suffer in silence, there is a whole life waiting for you, so set yourself free."
In a May interview with the BBC, Tina talked of the despair she felt after Jenkin was jailed and her eventual recovery.
She told Jon Kay: "I feel stronger, a lot stronger. I've got a way to go yet but I'm on the right track.
"I don't feel proud of myself, I'm doing it for my kids. I want them to be proud of me."
She also spoke of the outpouring of support she had received, including countless messages and letters, which her family read to her.
Tina said: "I don't think I'm brave, I'm surviving, I'm getting on with it. You only get one life so I'm not going to let him ruin it.
"To be honest I feel nothing towards him. I don't feel anger because that's a feeling and I don't want to have feelings for him. So no, I'm not going to waste my time."
When Kay asked her if she had "Kind of deleted him?", Tina replied: "Yep. He never existed."
Attempts to save the sight in one of her eyes failed and she was left completely blind.
She said: "I truly feel that, when he was strangling me, he was trying to murder me.
"He has taken everything from me and robbed me of one of the most precious things in life - my sight.
"I miss the things which people take for granted the most such as seeing the sky and the sea."
She added: "Some days I just don't want to get up, but I'm determined to provide a future for my children and this is my motivation."