Tuesday marks five years since Fiona Pilkington set fire to her car in a Leicestershire lay-by, killing both herself and her 18-year-old disabled daughter Francecca Hardwick in a final act of desperation.
Tormented to their deaths by yobs who targeted her family because of their learning disabilities, Fiona's story caused a national outcry.
In the run up to her suicide, she had contacted police no less than 33 times to complain about their treatment. Excrement and firecrackers had been posted through their door, verbal abuse shouted at them on the street and their home pelted with stones.
Fiona was afraid of Francecca leaving her special needs school and was suffering from depression. The family were failed by the police and by social services, the very institutions set up to protect them. Police and politicians promised that this would never be allowed to happen again. Fiona Pilkington killed herself and her 18-year-old daughter by setting her car alight
Yet hate crimes against disabled people in England, Wales and Northern Ireland went up by 33% in 2011, statistics that look particularly stark after the positive attitudes towards disability generated by the Paralympics.
A report published by the Equality and Human Rights Commission on Tuesday claimed police need to do more to tackle disability-related harassment, describing efforts as "patchy" with some authorities "doing nothing or very little at all."
Figures from the report titled "Out in the Open: a manifesto for change" showed less than three per cent of disability related hate crime is reported as such.
Additionally welfare reforms are causing many disabled people to feel under pressure in an atmosphere of escalating rhetoric about 'benefit scroungers'.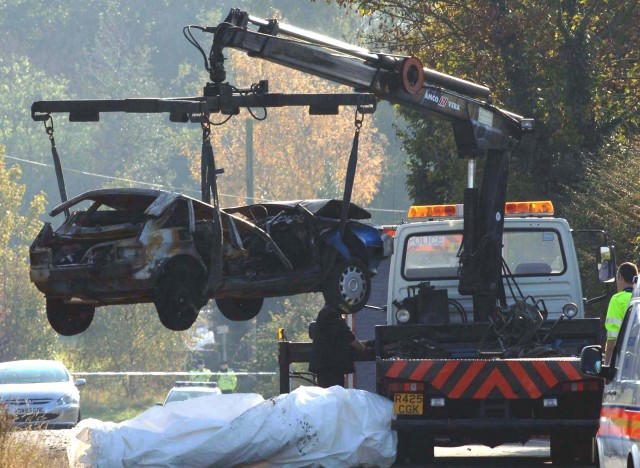 The remnants of the burnt-out car where Fiona and Francecca were found
Five years on from the deaths of Fiona Pilkington and Francecca Hardwick, disability campaigners argue more needs to be done to protect disabled people.
Nicky Clark is a mother to two girls who are both disabled and is a disability rights campaigner. She told the Huffington Post UK there aren't proper safeguards in place to protect disabled people and carers.
"The deaths of Fiona Pilkington and Francecca were supposed to be a watershed moment, to address this culture of hate crime and open everyone's eyes to it.
"Hearing David Cameron talk about compassionate conservatism turns my stomach. His and Fiona's lives were poles apart but they did have something in common: they loved their child. Fiona was broken by systems of the past. Without real commitment now from government centrally and locally, my fear is there will be many more Fiona Pilkingtons in the future."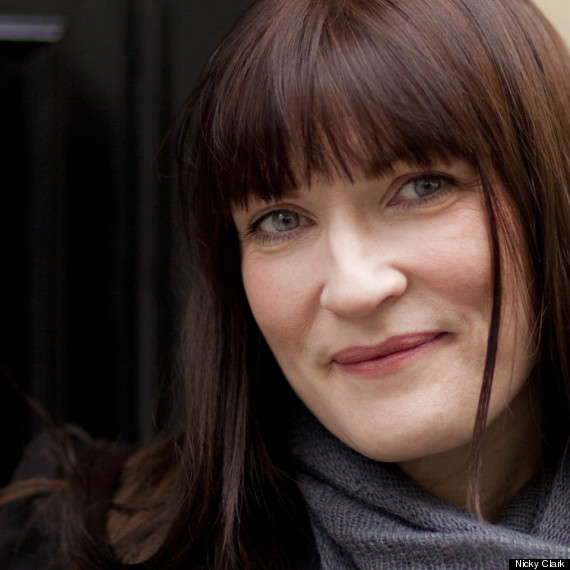 Nicky Clark highlighted the pressures carers are under
Ms Clark highlights the vulnerability of carers, pointing out Fiona's decision to end the life of her daughter as well as herself showed she felt no one could care for Francecca when she was gone.
"Carers are facing a constant struggle. You fight for your children just to have rights to things which other people take for granted whilst surviving on very little sleep and being under constant strain.
"Fiona Pilkington took the decision she did because tragically she felt she had no choice. She drove around for days to find the right spot. Trying to keep Francecca calm she put her pet rabbit on her lap. Then she set the car on fire and climbed inside.
"She did this because she was broken by the fight, because she believed that without her there to protect her child, no one else would. Everyone had heard her pleas for help for the previous decade but no-one had really listened." Pam Cassell, Fiona's mother, Simon Hardwick, Fiona's ex-husband and Anthony Hardwick, Fiona's son pictured at the inquest
Although improvements to support services and reporting disability hate crimes have been made, attitudes towards disabled people need to be addressed alongside these changes, she argues.
"While there has been universal raising of awareness of the issue and some lessons have been learned I still think much more needs to be done," she said.
"The concept that disabled people are second class citizens hasn't changed."
Austerity is one reason for increased pressure on the disabled, she suggests.
"I don't believe Britain is broken at all but with austerity comes the need to point the finger of blame and disabled people are becoming scapegoats.
"The biggest myth being promoted is that the benefit bill is comprised of scroungers making fraudulent claims. The truth is that fraud makes up for less than one percent of the welfare bill and more money is lost to the taxpayer by administrative error in processing these benefit forms. Another myth is that claiming disability benefit has always been too easy.
"Having filled out the forms myself several times for my disabled children I know they are lengthy detailed and require proof of claimants eligibility, proof of medical involvement and many details of care needs, mobility needs, and requirements and impact both day and night." Fiona's house in Barwell, Leicestershire
Kaliya Franklin, who writes the blog "benefit scrounging scum" told Huff Post UK:
"Many disabled people feel attitudes towards them are worse post-Paralympics and there's not a wider public understanding of the challenges disabled people face in everyday life. Politicians and police swore such failings that led to the loss of two innocent lives would never happen again but many people are terrified by the welfare cuts.
"Welfare reforms are a really important part of government policy and they've struggled to convince people impacted by these policies will do anything but damage our lives."
Alan Roulstone is a Professor of Disability and Inclusion at at Northumbria University and editor of the book Disability, Hate Crime and Violence.
He agrees steps still need to be taken to combat disability hate crimes but claimed "real strides" have been made in the area.
"Disablist hate crimes are no longer 'last on the list' at a strategic level nor something that is shaped solely by race hate thinking as was once the case," he told the Huffington Post UK .
"Most UK police forces and authorities are attempting to place disablist hate crime on their policy agenda."
Police believe the rise in hate crimes may be because more victims of disabled hate crime are reporting the crimes. Professor Roulstone said this could be one reason behind the rise in figures.
"Some police forces have made real strides to improving reporting, with some force areas seeing a doubling of reported disablist hate crime.
"Views differ as to whether this is a 'real' increase, some arguing that anti-scrounger stories have led to increase in attacks against disabled people, whilst criminologists generally point to better reporting systems in some force areas leading to raised levels of reporting."
However he warned that police cuts could have an impact on how disability crimes are dealt with and stressed that there were still improvements to be made in terms of training.
"The judiciary of England and Wales still have a very limited training on disablist hate crime and levels of understanding of disablism are arguably very limited in most areas," he said.
"The scope for hard pressed police forces to respond to 'another Pilkington' style occurrence is debatable, certainly some force areas have developed better evidence trails to monitor 'low grade' repeat harassment and a passing on of evidence from one shift to the next.
"However as someone close to the criminal justice system I can report that the zero tolerance to say domestic violence which features in most force areas has not been translated into zero tolerance of harassment and hate.
"Sustained and secure funding to avert needless deaths from disablist hate crimes sadly remains a distant dream for many that work in this area."