Manchester United's owners, the Glazer family, have reiterated the Premier League club is not for sale for "many many years".
According to United vice-chairman Ed Woodward, the Tampa-based family's enthusiasm for the club which they bought in 2005 is "undiminished".
"There is always interest in this business," Woodward said. "It is a phenomenal brand and club, but they are not willing sellers at all, they won't even engage, they are long-term investors.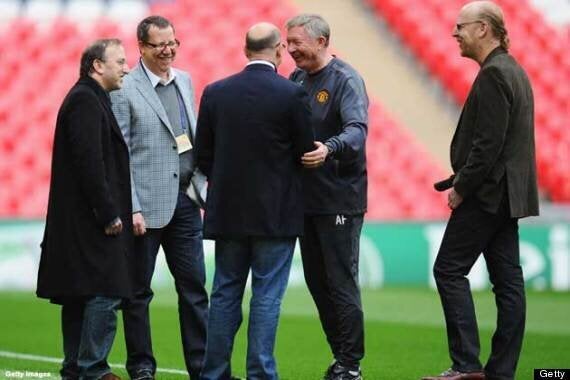 Four of the Glazer siblings are greeted by Sir Alex Ferguson ahead of the 2011 Champions League final
"It's a very popular business that people have interest in. The answer is: 'not for sale'. I talk to them [the Glazers] every day and the excitement they have in this club is undiminished and I don't see them selling completely more many, many years."
The Glazers are detested by a vocal faction of United supporters after they plunged the club into hundreds of millions of pounds of debt. Already some are scathing of Woodward describing the family as "investors".
United, who floated on the New York Stock Exchange in August, have seen their share price plummet as the Glazers seek to raise funds - which allegedly won't be reinvested into the club.
Although Woodward did add "who knows if one wants to sell a small piece or not" in regards to whether the family would dispose of some shares in the future.
Related